Egg Puffs
Talking about Egg Puffs, the first thing that comes to my mind is monsoon days in Kerala. Coming home from school all drenched in the rain. I remember my dad used to bring home hot and fresh egg puffs from our local bakery. It was perfect for those chilly evenings with a warm cup of tea.
Living in California, rainy days are a rare sight (no complains though). The few days when it rains the first thing that comes to my mind are those hot egg puffs. Last week was one of the days and the one thing that I wanted to do was make some egg puffs right away. Since this was a last minute preparation, I decided to use some readymade puff pastry sheets. I will try to share the puff pastry recipe some time soon.
Here's what you need:
Puff pastry squares: 6 to 8 nos
Hard boiled eggs: 3 to 4 nos
Onion – 3 nos (finely chopped)
Ginger-garlic paste: 1/2 tsp
Kashmiri chilly powder: 1 tsp
Organic turmeric powder: 1/2 tsp
Garam masala: 3/4 tsp
Curry leaves, chopped: 1 sprig (finely chopped)
Black pepper powder: 1/2 tsp
Tomato ketchup: 1 to 2 tsp
Salt to taste
Oil: 3 tbsp
Egg Wash: 1 small egg (beaten) + 2 tsp milk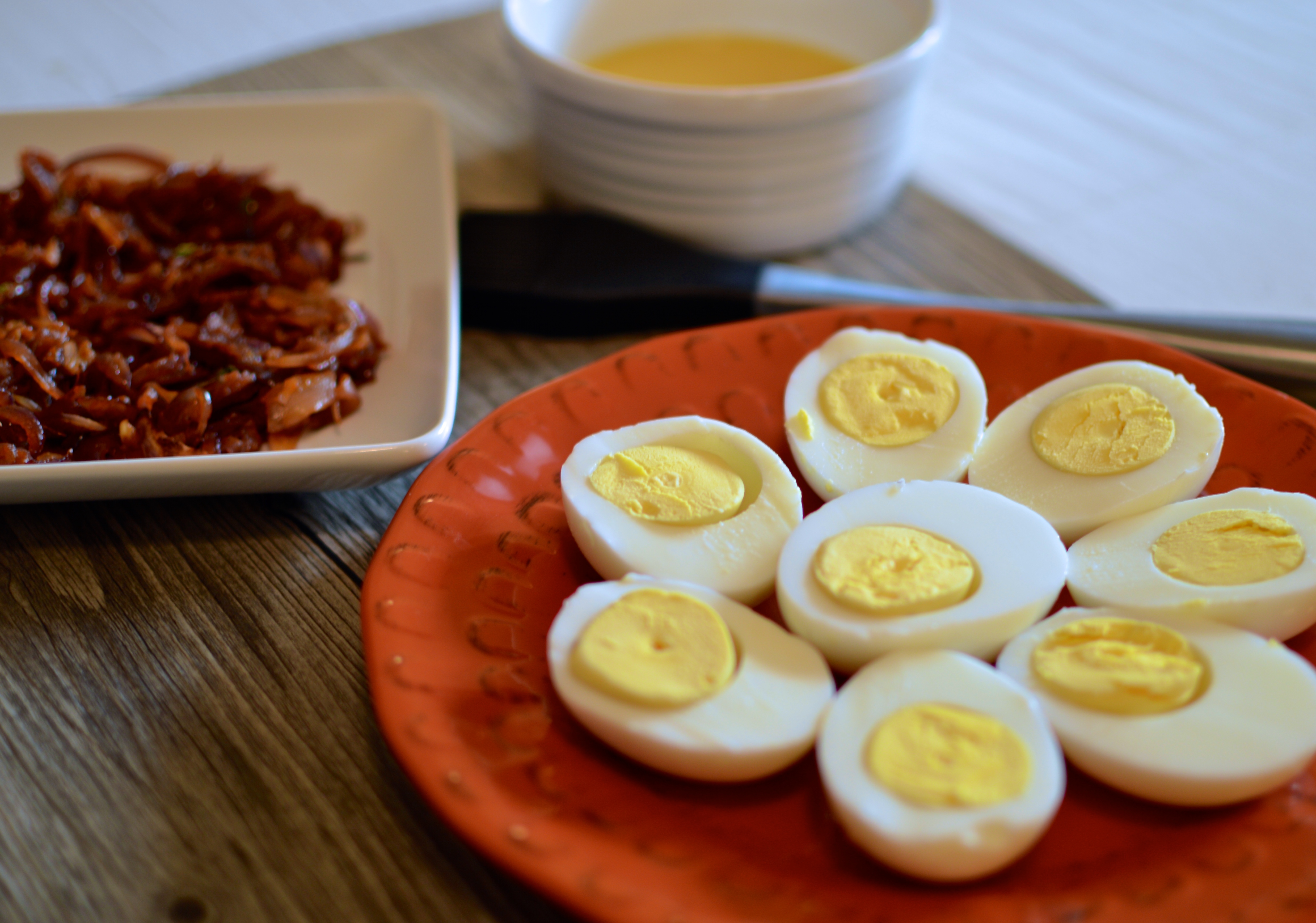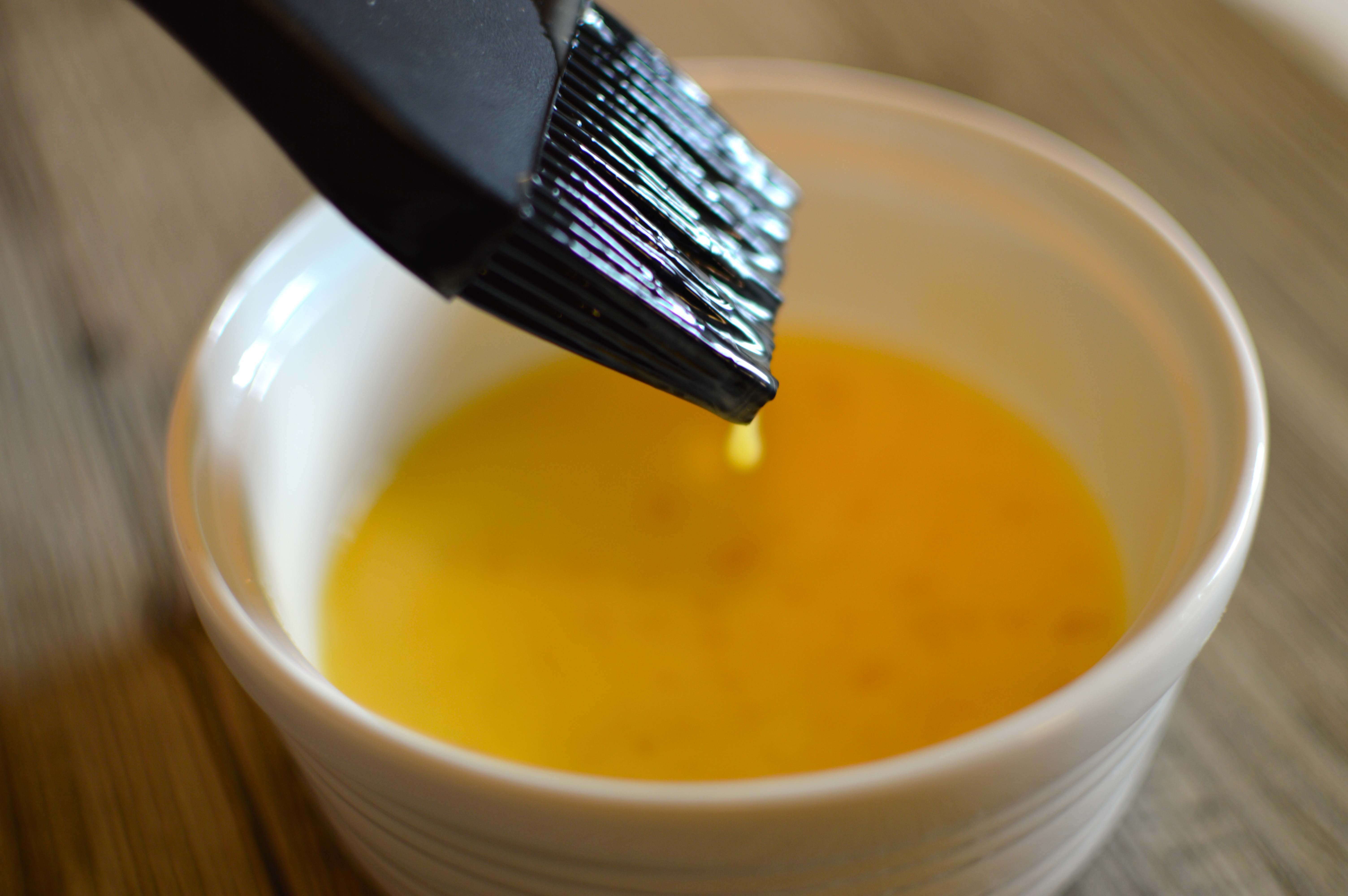 Directions:
Thaw the puff pastry overnight in the refrigerator or at-least for 1 hour in room temperature prior to using it
Boil the eggs, remove the shells and slice it vertically into two
Preheat the oven to 350 fahrenheit (175 Celsius)
Line a baking tray with parchment paper or grease the baking tray with butter/oil and keep it aside
Heat oil in a pan
Add the finely chopped onions, ginger-garlic paste and chopped curry leaves and saute until onion turns golden brown (add salt to speed up the process)
Add Kashmiri chilly powder, turmeric powder, black pepper powder, and garam masala. Mix well and saute in low heat for 2 minutes. (add salt to taste)
Add tomato ketchup, mix well and allow it to cool.
Spread the masala on one end of the pastry sheet and place half an egg on top of it (make sure that the filling is completely cooled before filling in the puff pastry)
Fold the puff pastry over the egg and seal it by pressing the corners firmly (Make sure you seal the edges of the pastry sheets tightly, otherwise they will open up while baking)
Brush the top with egg wash before baking to get that golden color
Place the puffs on the prepared baking tray and bake the pastries for 30-35 minutes or until they are golden brown on top (Baking time may vary with oven)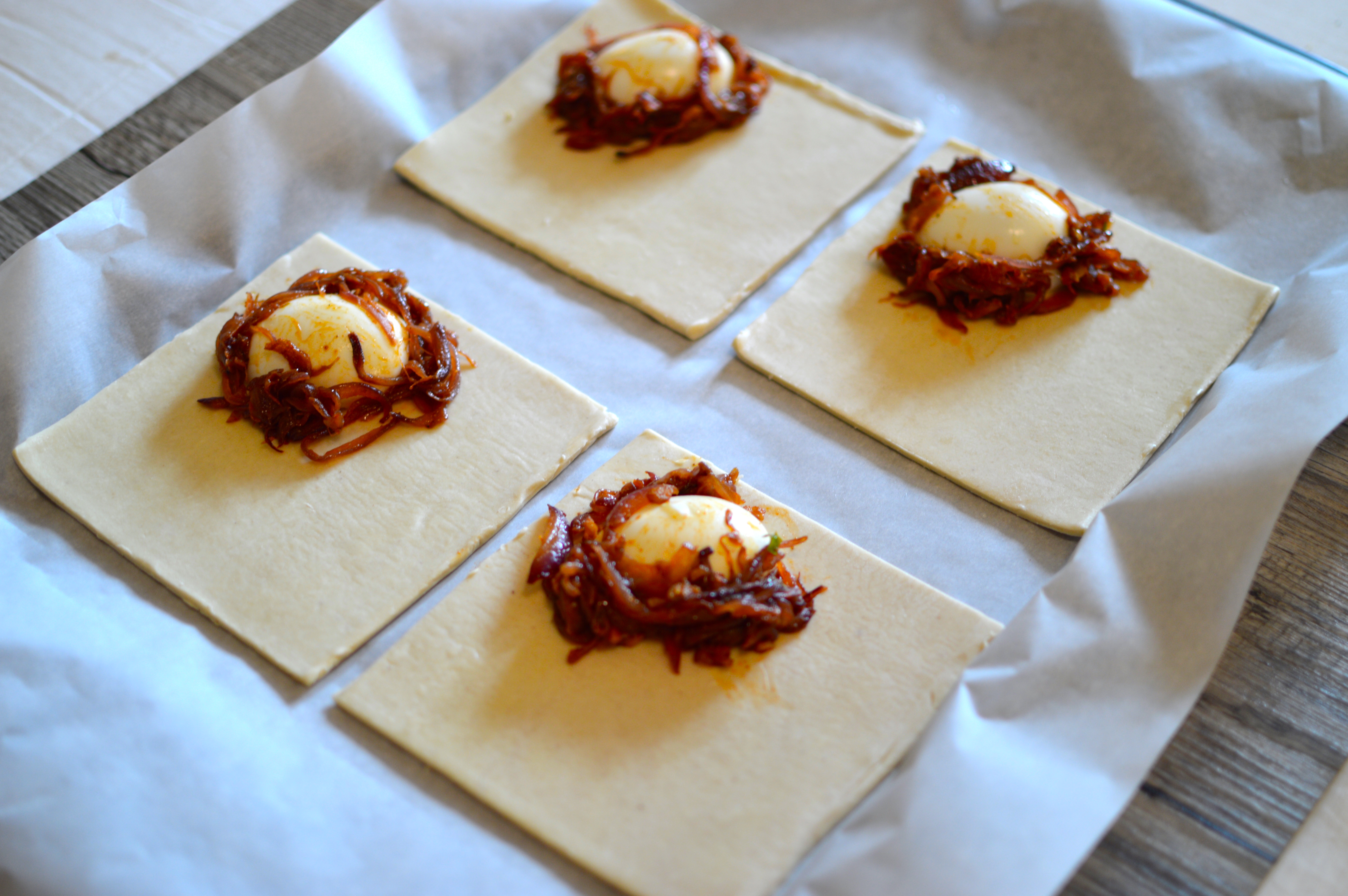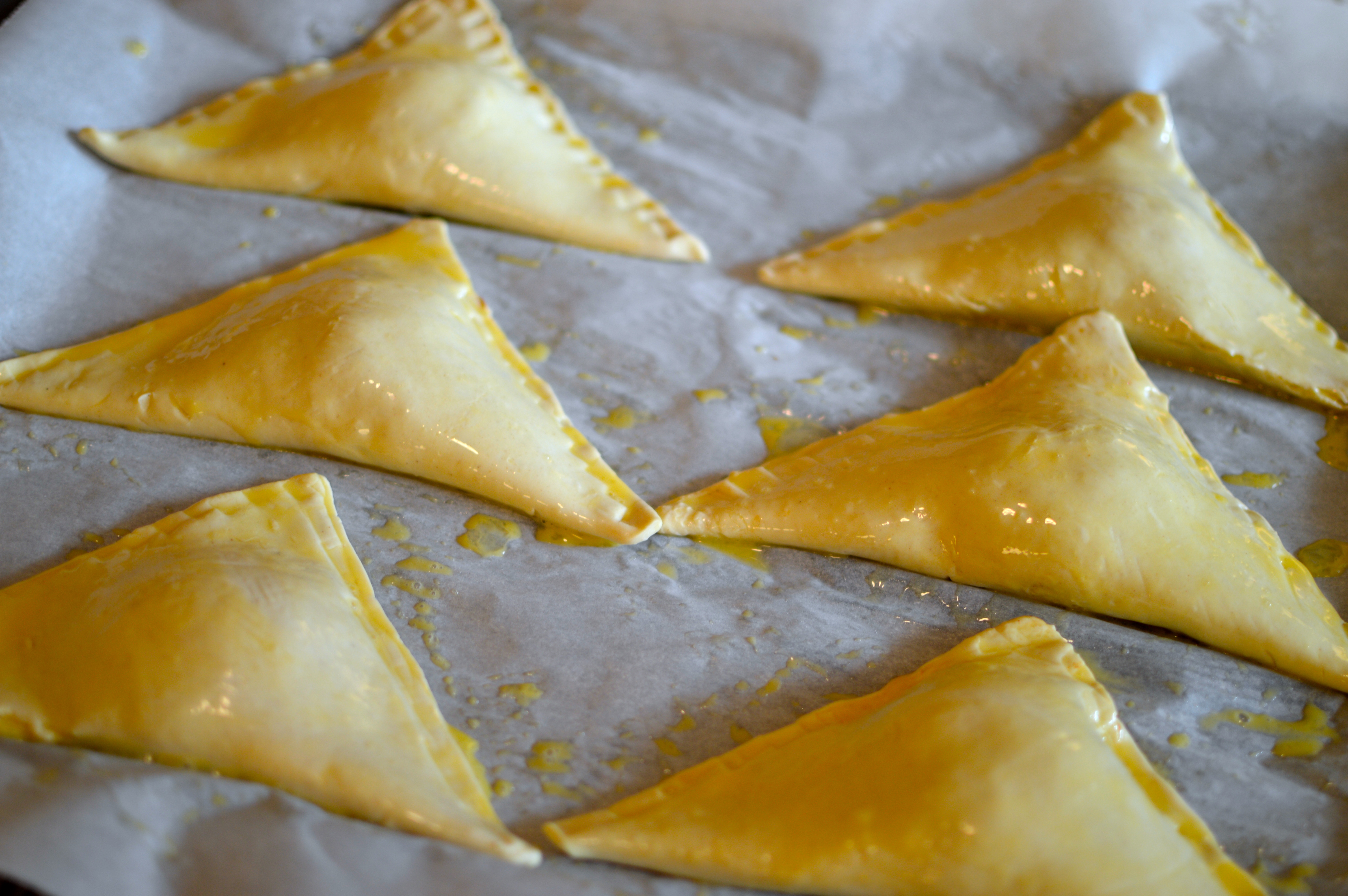 Note:
If you are using puff pastry sheets, cut the pastry sheets into 6-8 squares or according to the size you require.
If you are a vegetarian, substitute egg with veg filling of your choice
Adjust the spice level as needed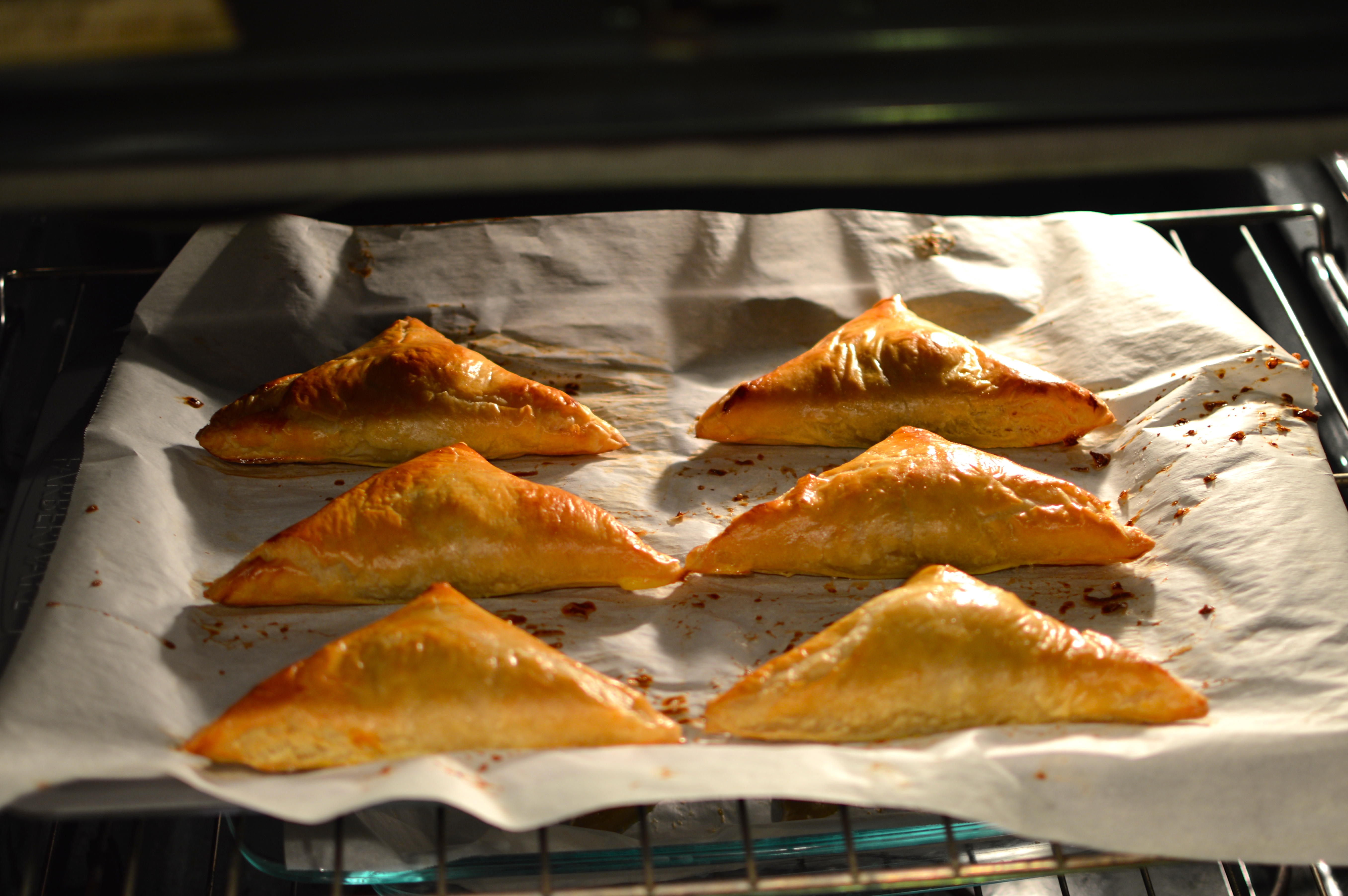 Serve it warm with ketchup and a cup of hot coffee.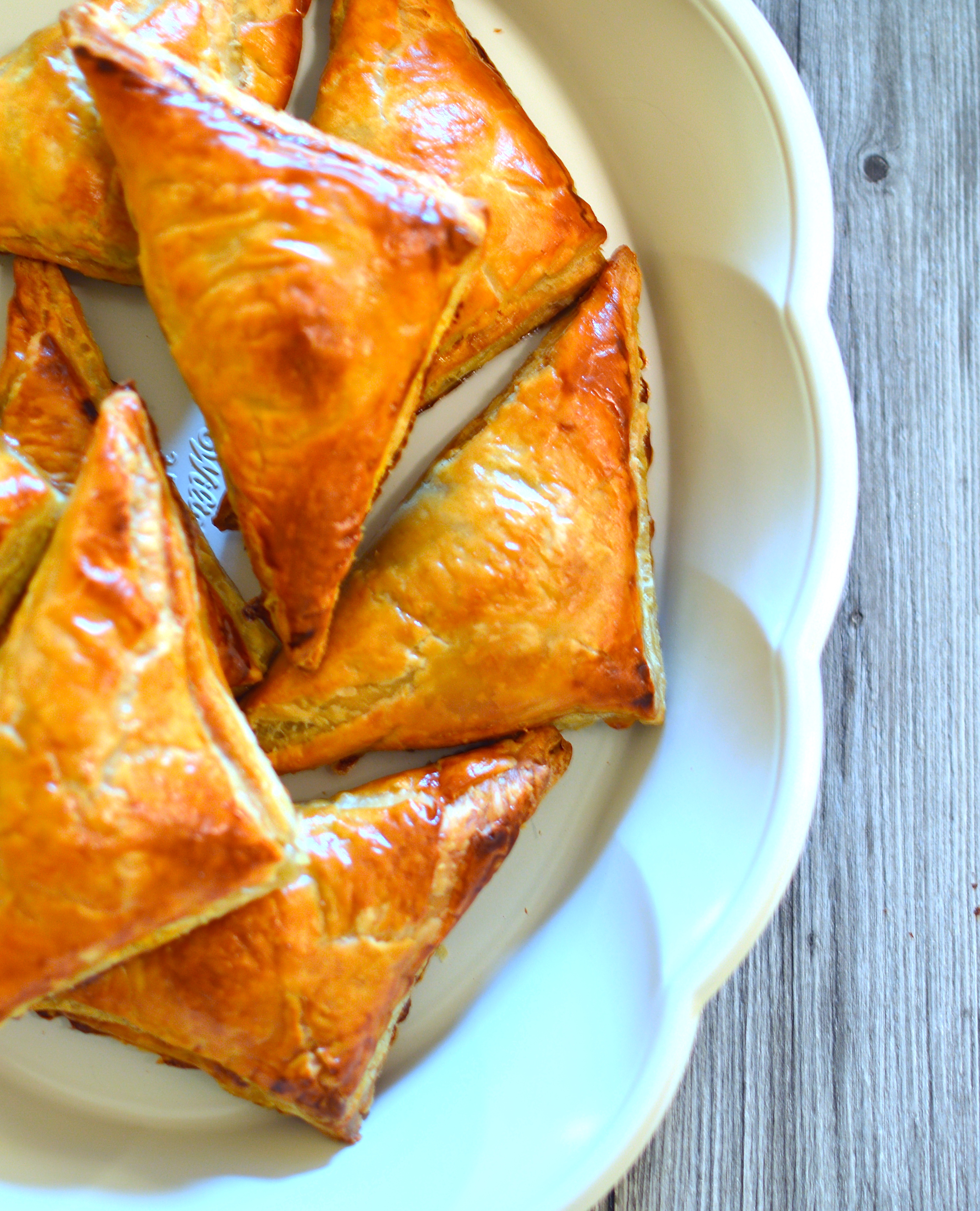 Happy cooking !! ♥♥