Berry Ice-cream
Is there anything more amazing than a rich, creamy, and custardy ice-cream on a hot summer day? Nah!!! I'm a sucker for anything sweet and I believe a scoop of ice-cream a day keeps MY doctor away 😛 !!
(Straw+Blue) berry juice is part of our daily regimen and to be frank we were kinda getting bored of it. So I decided to spin it up a bit which actually turned out to be a lil unhealthier than the previous version. But seriously, who cares. End of the day, it's all about the taste right? I've tried my hands on ice-cream couple of times before but, this is a first for me using an ice-cream machine. The machine was on our summer shopping list and it finally got inaugurated today. Yayy!!! For those who wanna try this, it is a super simple recipe. No rocket science! All you need is some milk, eggs, sugar & fresh fruits !! Let's get started !!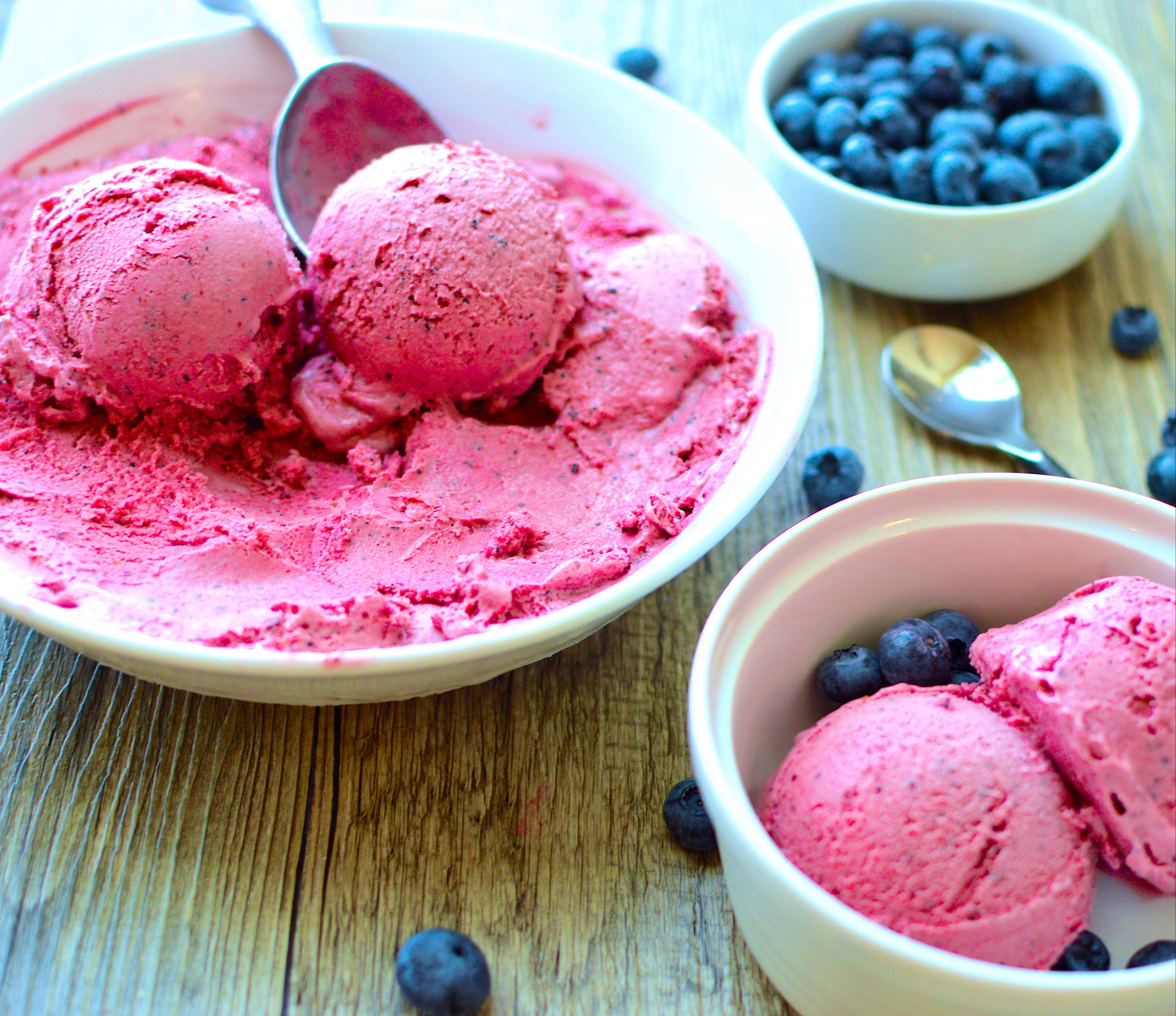 Here's what you need:
Heavy Cream – 1 cup
Whole Milk -1 cup
Egg Yolks – 5 nos
Sugar – ¾ cup
Vanilla Essence – ½ tsp
Salt – a pinch
Fresh Strawberries -½ lb
Fresh Blueberries – ½ lb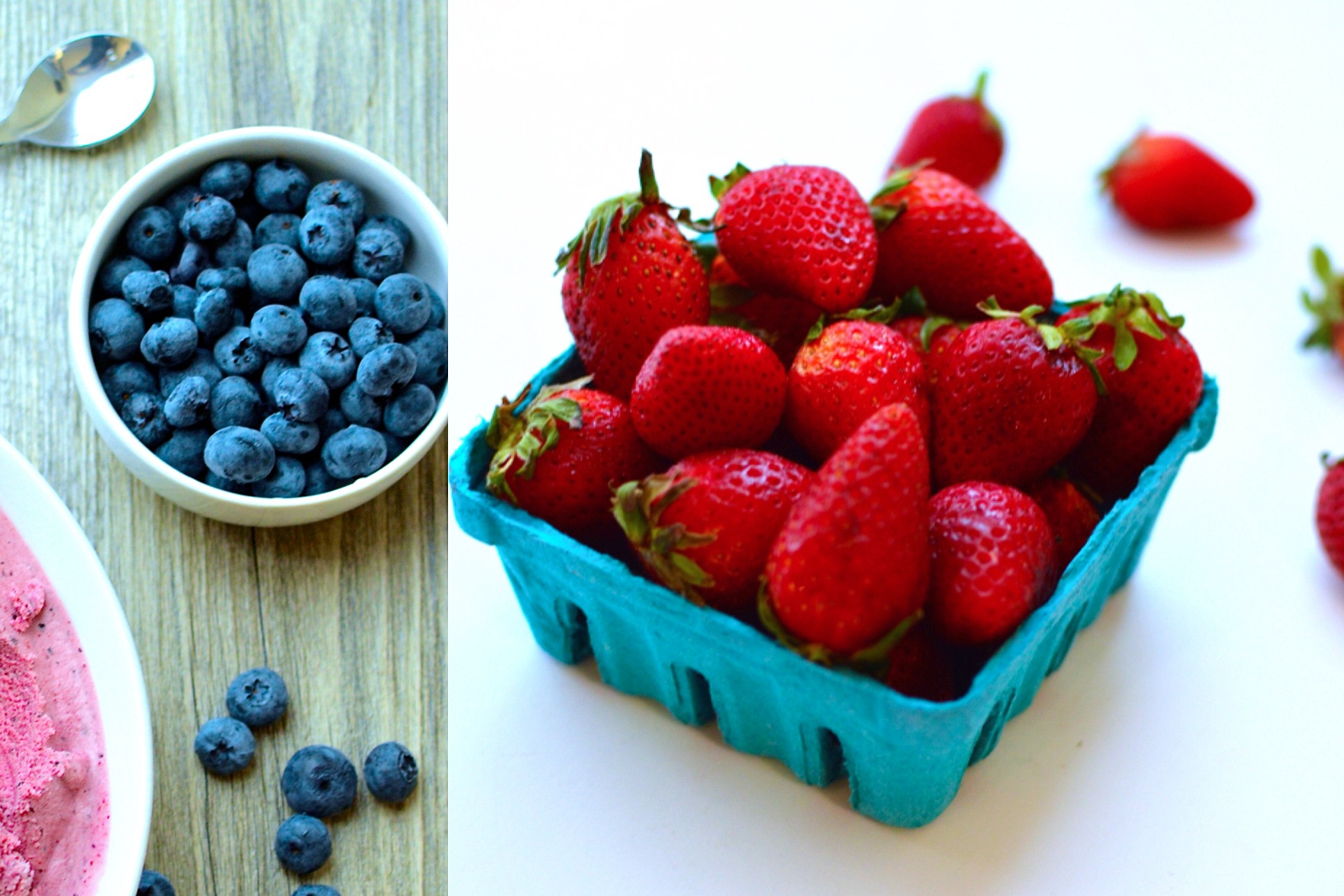 Directions:
Combine heavy cream, whole milk & sugar in a medium saucepan over medium-low heat. Simmer for 5 min and remove it from heat (do not let the mixture boil)
In a mixing bowl, beat egg yolks until it's light, fluffy, and pale yellow
To temper the egg yolks, slowly whisk (½ to 1 cup) of the hot milk mix (from step 1) into the yolks using a wire whisk
Pour the mixture back into the saucepan with the remaining milk & cook it over low heat, stirring constantly, until the mixture (custard) thickens and will coat the back of a spoon. It will take approximately take 5-8 mins.
Remove the custard from heat, strain through a fine mesh strainer into a clean bowl
Add vanilla essence and salt into the custard, mix it well and cover it using a plastic wrap and refrigerate it overnight
Read the manufacturer's instructions and keep your ice cream machine ready
In a blender add fresh berries & make it into a smooth puree (strain the berry puree through a fine sieve)
Add the berry mix into the chilled custard & mix it well
Pour the above mix into the ice-cream machine and churn it
Transfer ice cream to an air-tight container and freeze it in refrigerator for at least 2 hours before serving.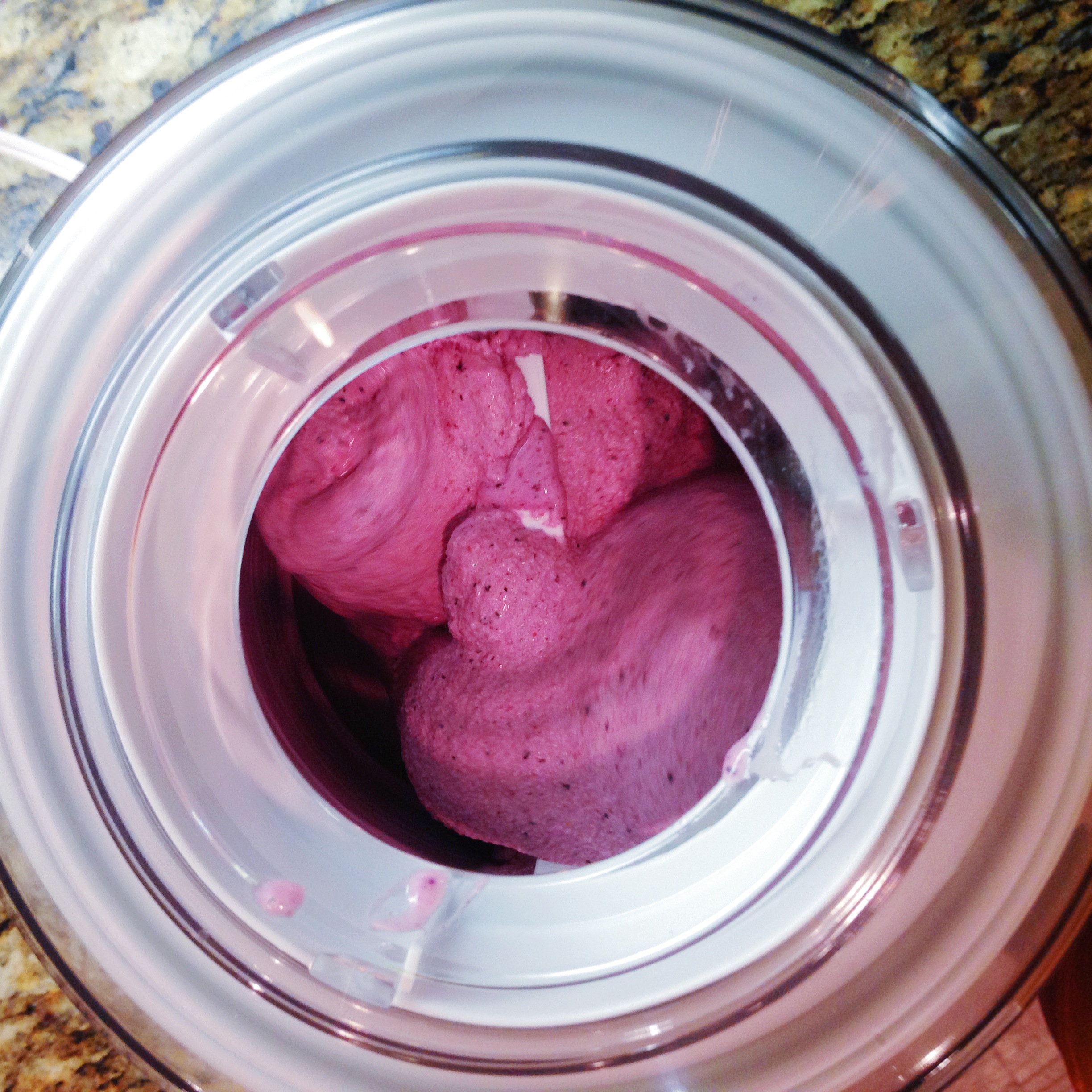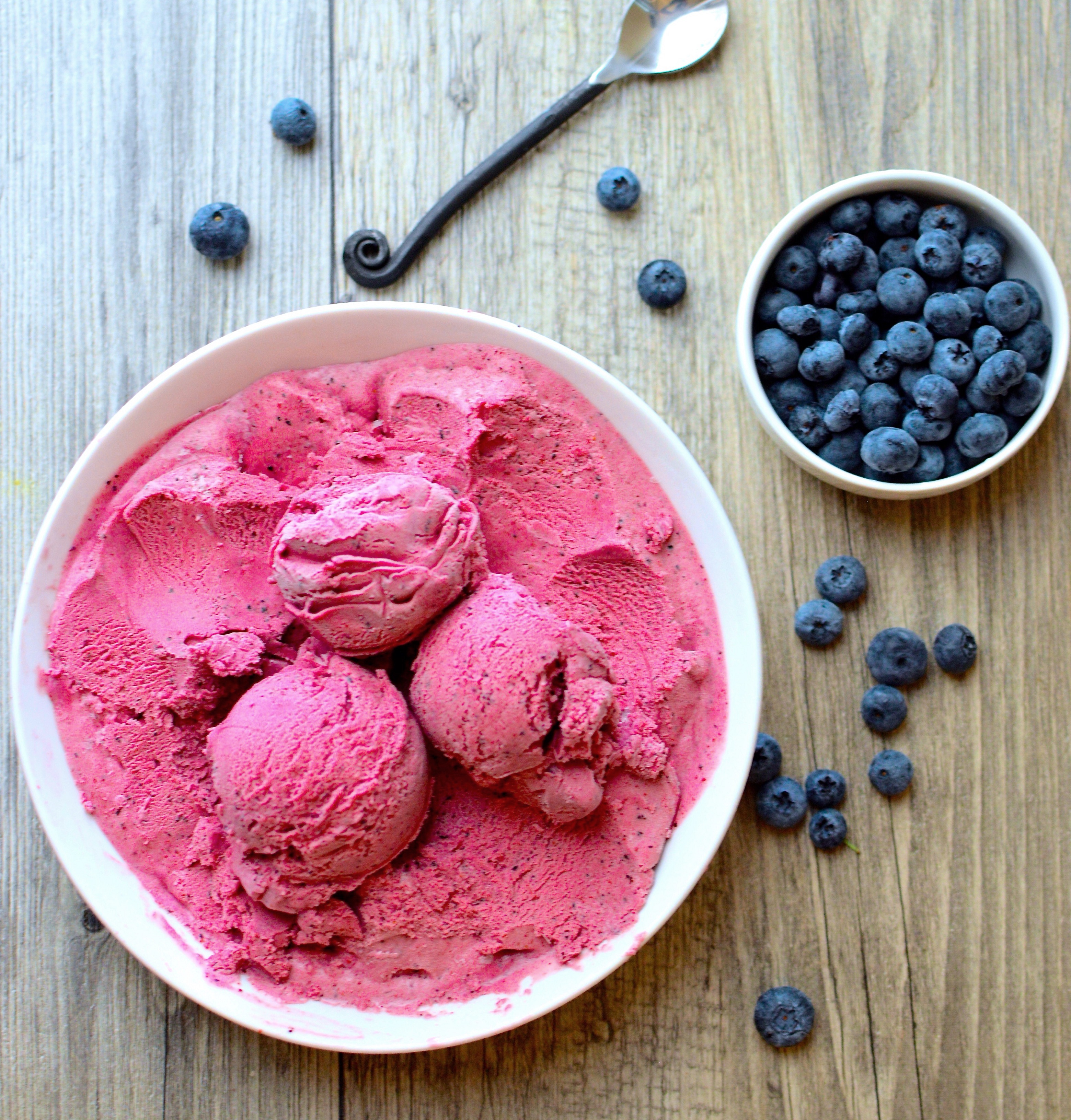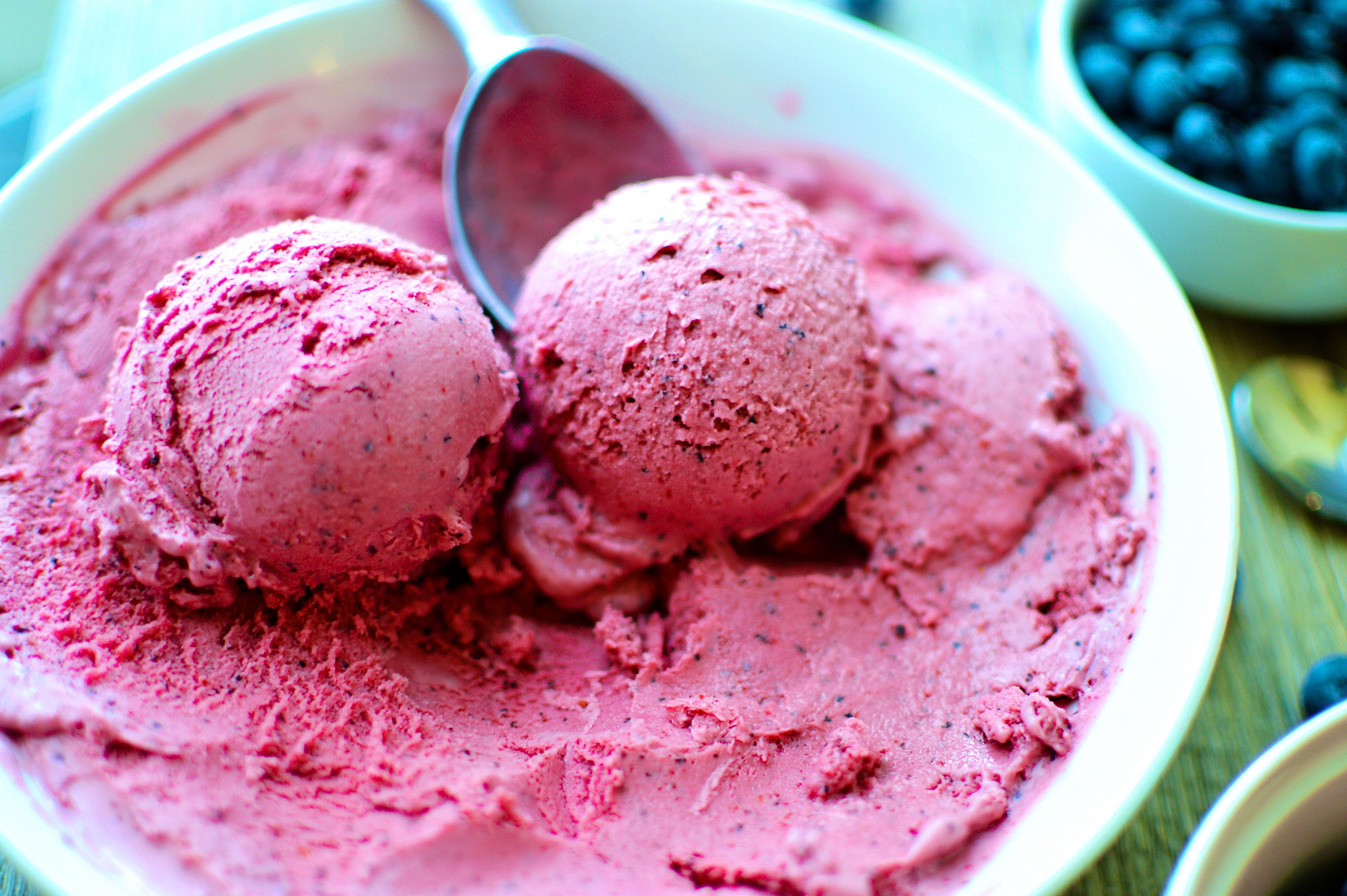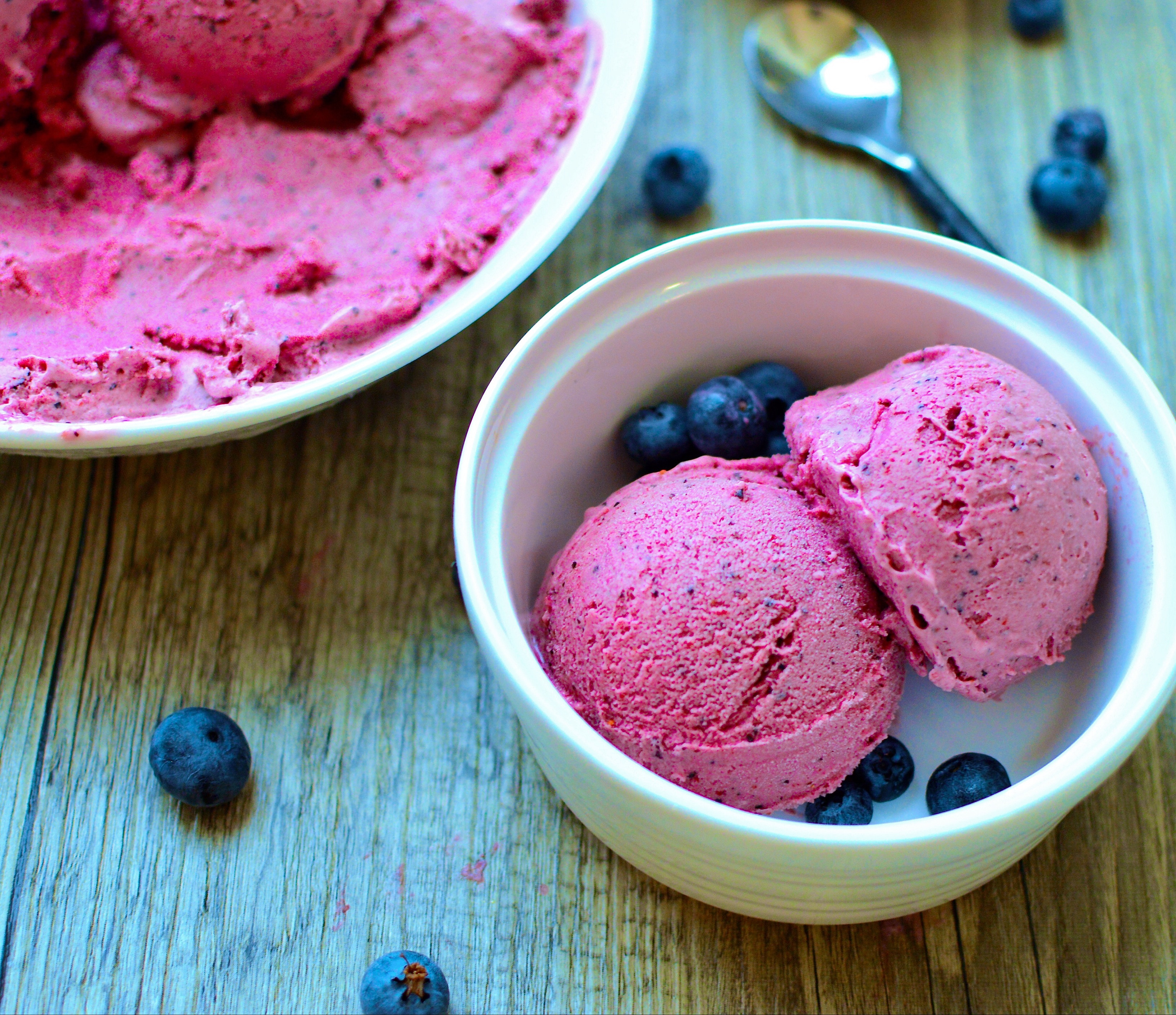 Happy cooking !! ♥♥