Stripes + Skirt
Happy Friday everyone !!! Today's post is a flashback Friday special. I wore this nautical inspired look with a black & white stripe crop top and a red pencil skirt for running errands a week back and was planning to post it then on the blog. I loved this crop top for its monochrome stripes and for having my favorite city's name on it.
I sat down to write this post and that's when I heard about the tragic news in Paris and couldn't get myself to complete it. My heart goes out to all the victims and their families who lost their loved ones during this tragedy. May God give them strength and courage to recover from their losses. Stay Strong Paris !!!
Crop tops and monochrome stripes are such a go-to style for spring and summer but we Californians manage to get few hot days during Fall to cheat the season and to try some offseason looks. Red paired with black and white is one of my favorite combinations. So I styled this black and white full-sleeved striped crop top with a bold red pencil skirt (both from F21). Stripes are not only a nice print but they also give you a great shape and a slim silhouette and styling it with red will give it a fun and flirty look. I finished off this look with a crossbody bag, which compliments the outfit without going over the top, ballet flats, designer aviators, and some loose curls.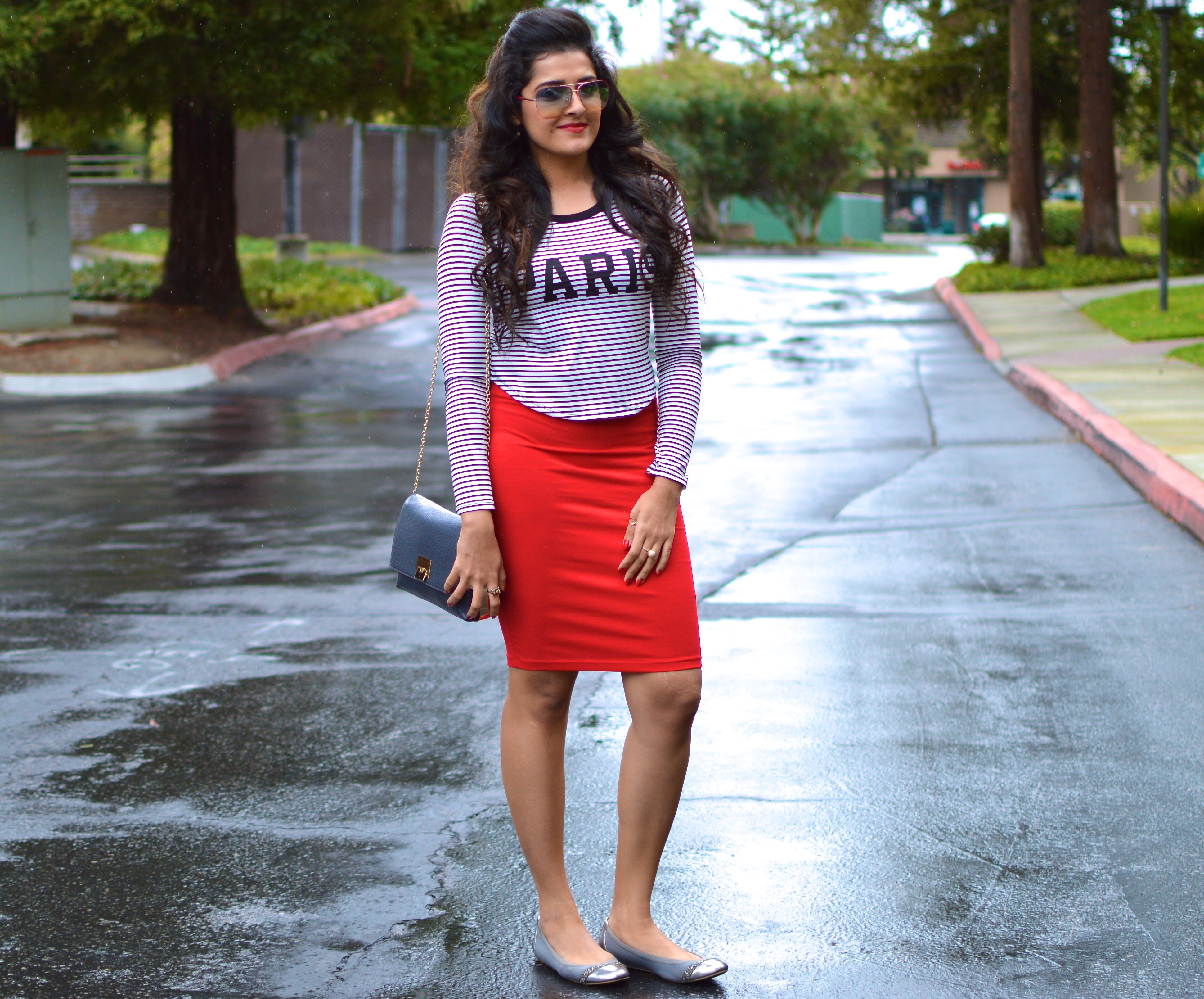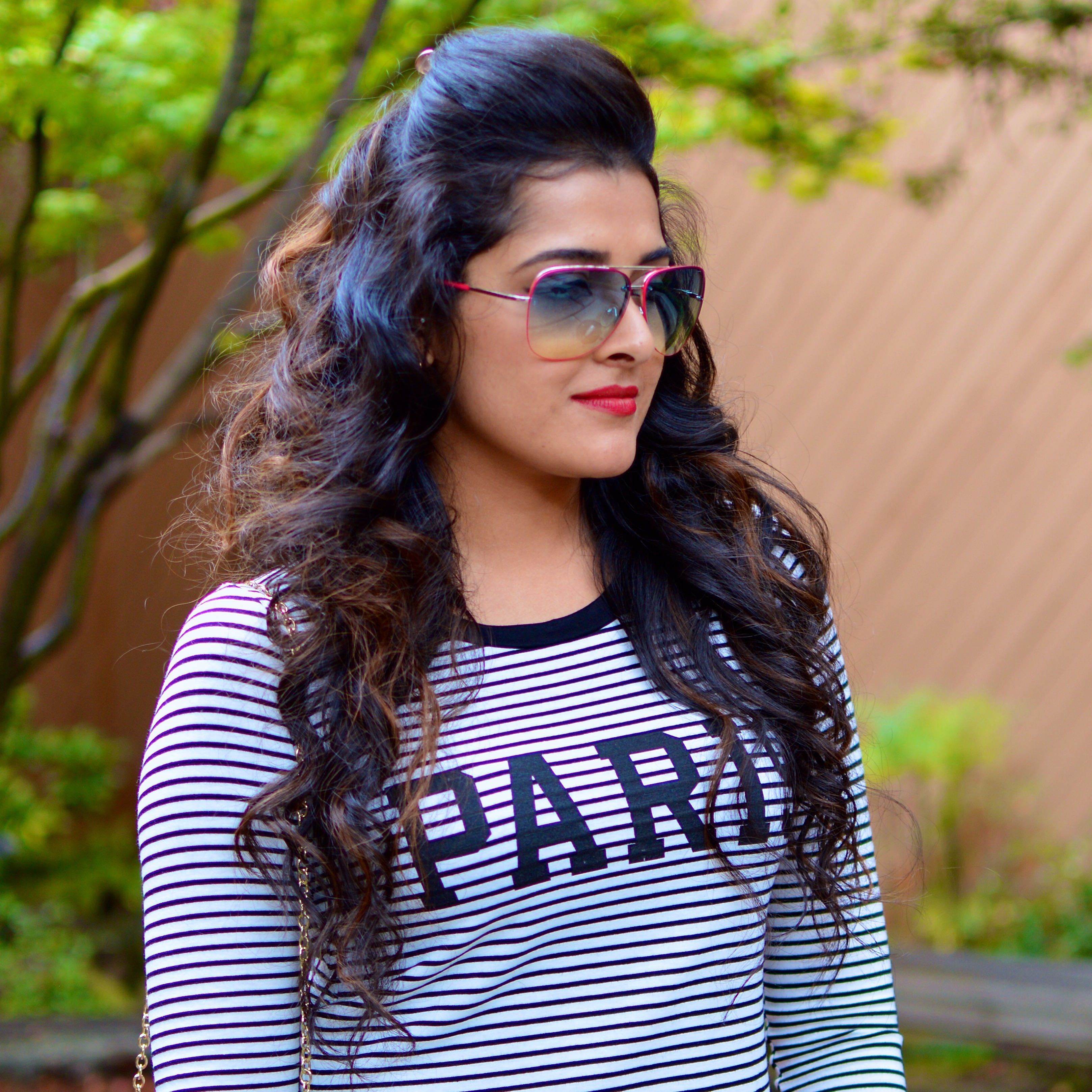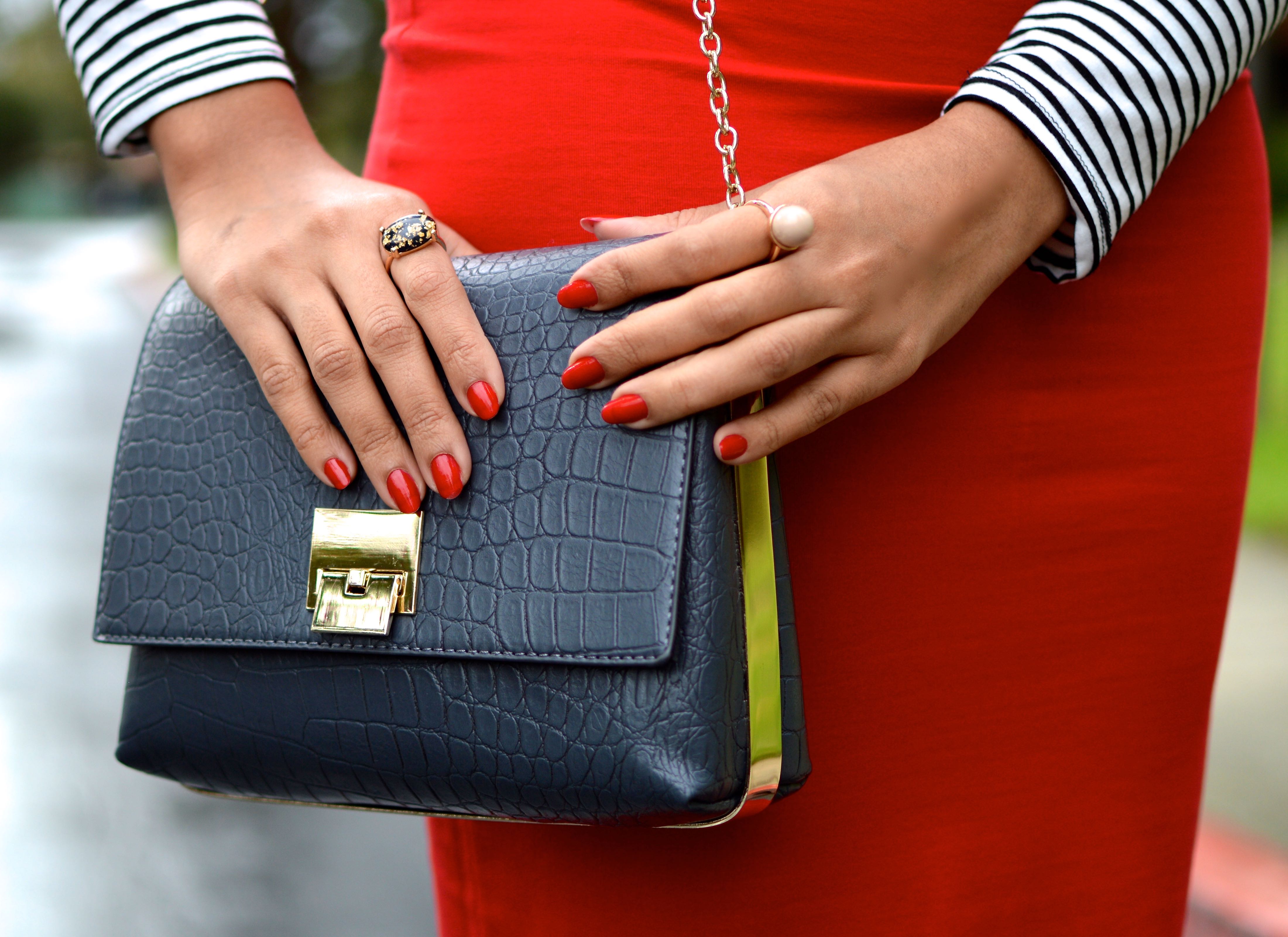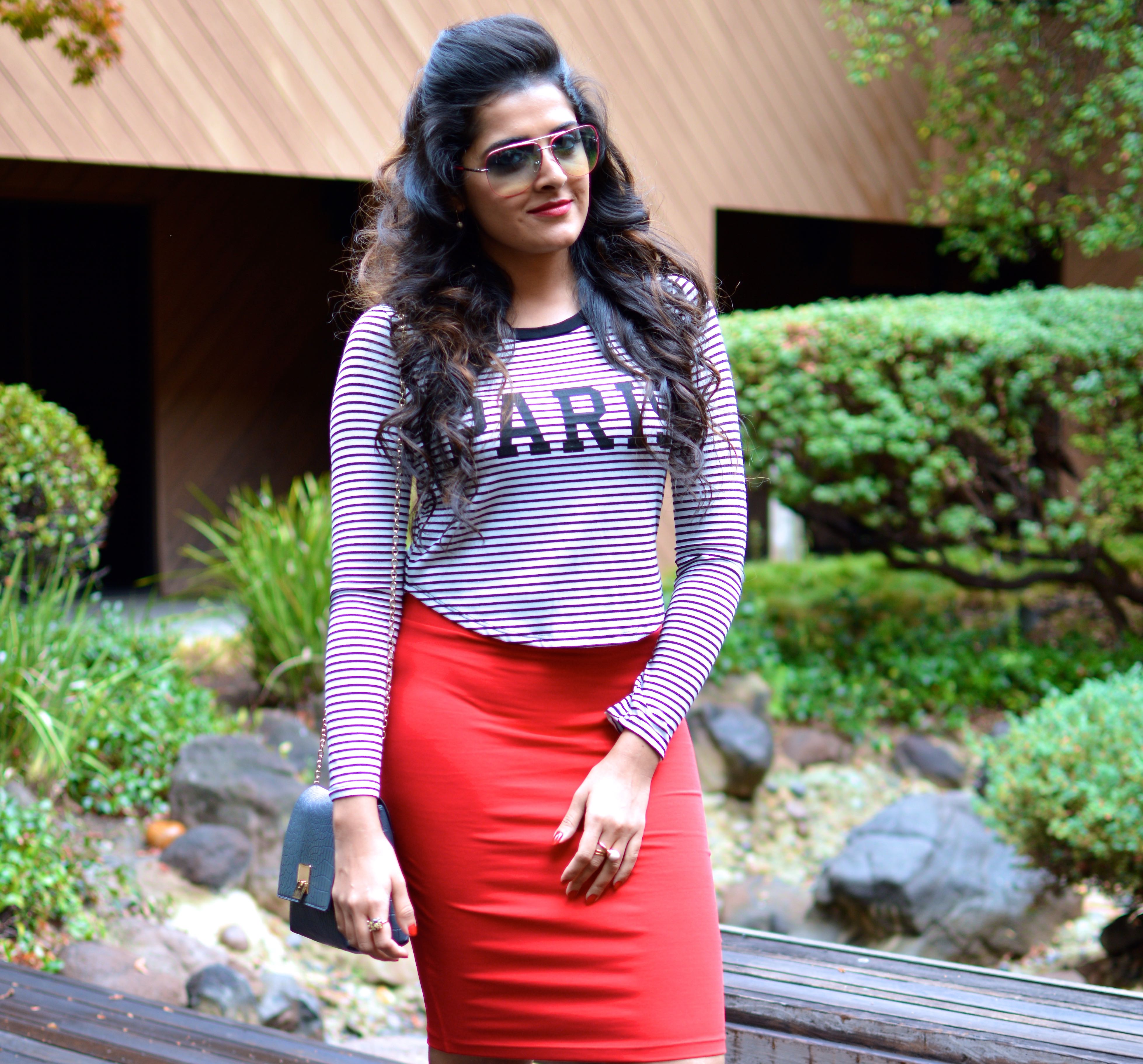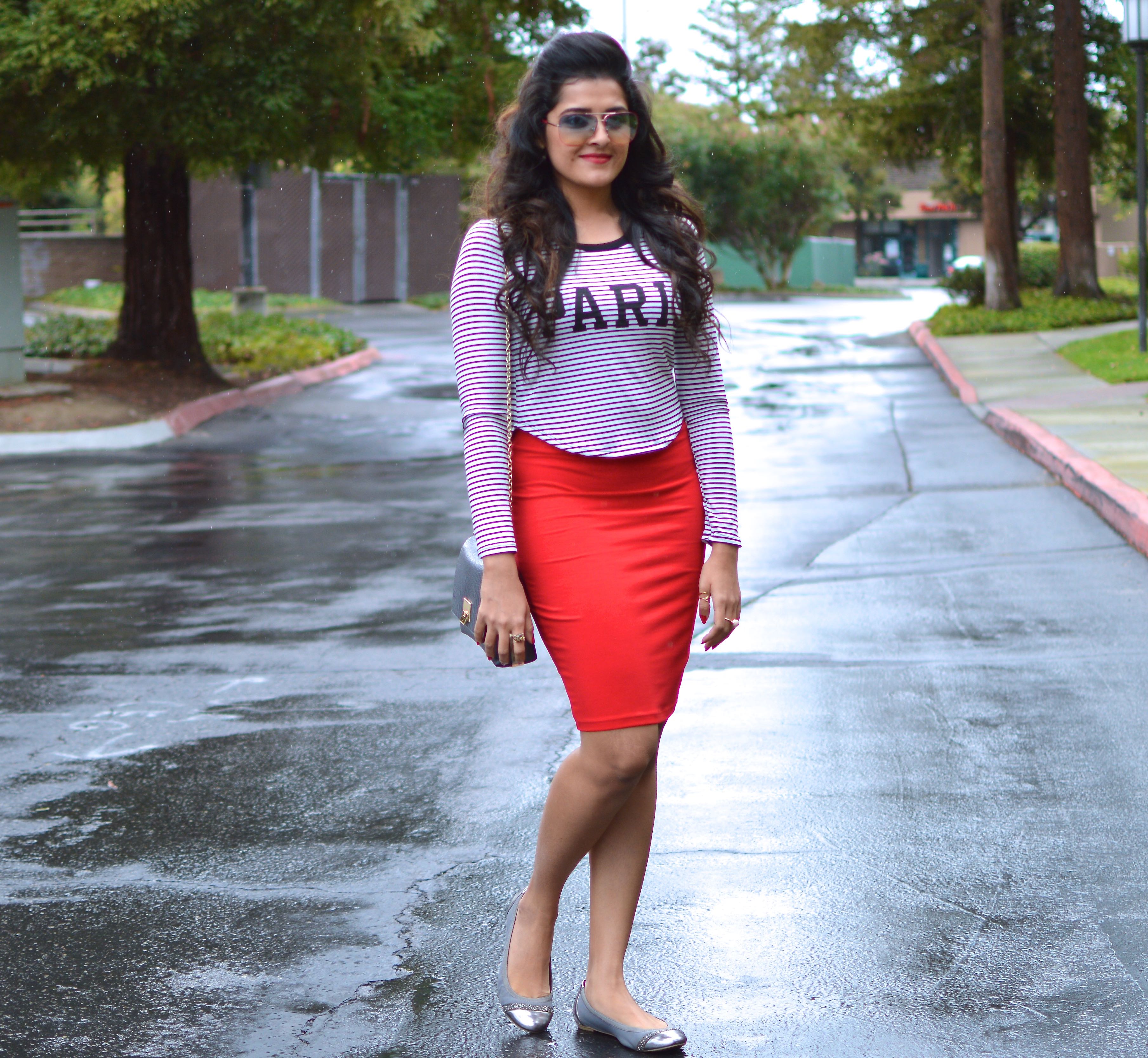 Thank you so much for stopping by and checking out this outfit post ♥ ♥
XoXo,
Keerthi