Summer Lovin'
I know it's been so long since my last post but, it's better late than never right? 😛 Thanks much to all you guys who have been super supportive & encouraging even though I've been bit a busy/lazy with my other work & commitments. Now that I'm back, I will try to be more active & connected.
Summer is in full swing & I cannot get enough of off-the-shoulder outfits. How gorgeous is this all-white off the shoulder midi dress from Grace Elements (Macy's). I loved it's flouncy off the shoulder ruffle and the waist sash the moment I saw it and since it's cotton it's super comfy to wear on a warm summer day.
Moving on to accessories as no outfit would be complete without them 😉 I would like to talk about two biggest trends of this summer.
1.Tassel: When it comes to jewelry, tassel has been red hot for quite a while especially in the earrings department. They bring playful charm to any summer look and make an ordinary outfit feel like a celebration. They come in different styles and colors and are usually a statement in themselves. The ones I am wearing are from Aldo but, I have seen similar ones in Zara, H&M, and various online stores.
2.Basket Bag: The one bag that everyone needs this summer is undoubtedly the Basket bag. The Fashion industry is swapping their tried and tested leather bag trends for this rustic and kitschy choice. This little picnic-esque carry-all is taking over this summer and it suits all occasions whether it is a daytime brunching, sunset dinner or be a trip to the beach or farmer's market. The trend started somewhere around the time when Cult Gaia came out with it's Ark but soon turned into a rage as it's the perfect choice to amp up any outfit. I have been eyeing this "IT" bag for a while now and finally got my hands on this beauty last week and plan to use it (abuse it) all summer long 😛
I finished off my look with dainty delicate jewelry, Hermes bracelet and Guess wedges.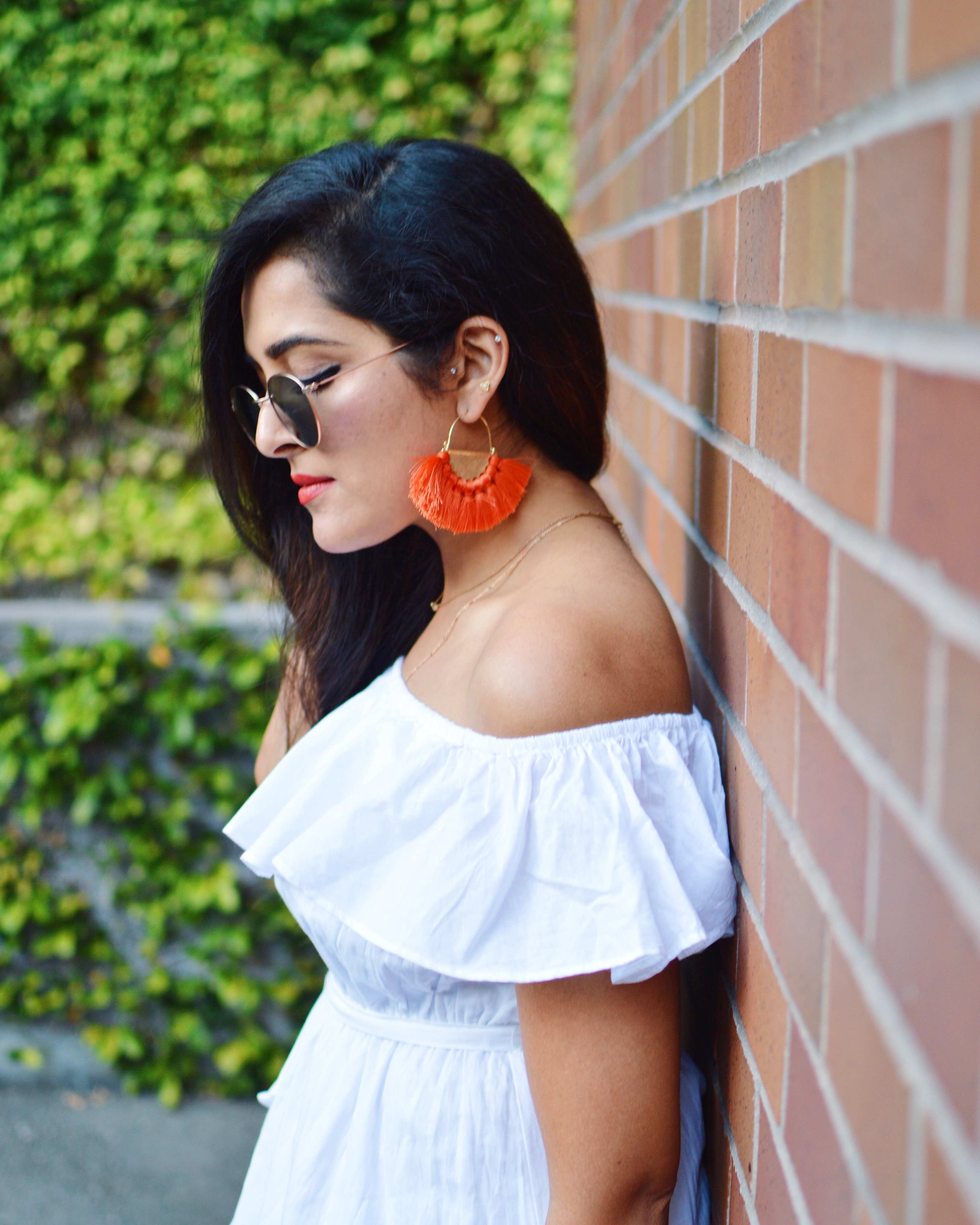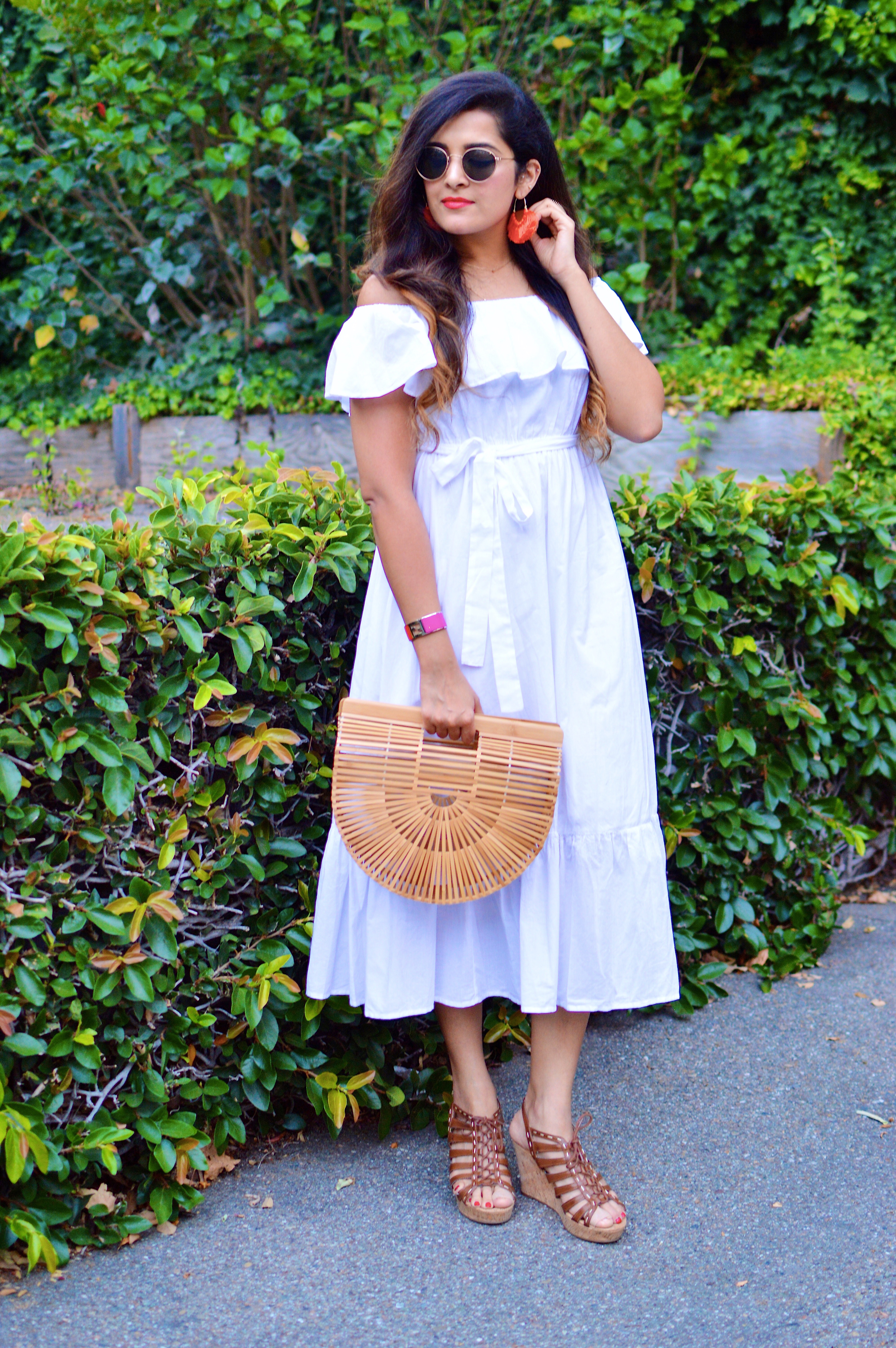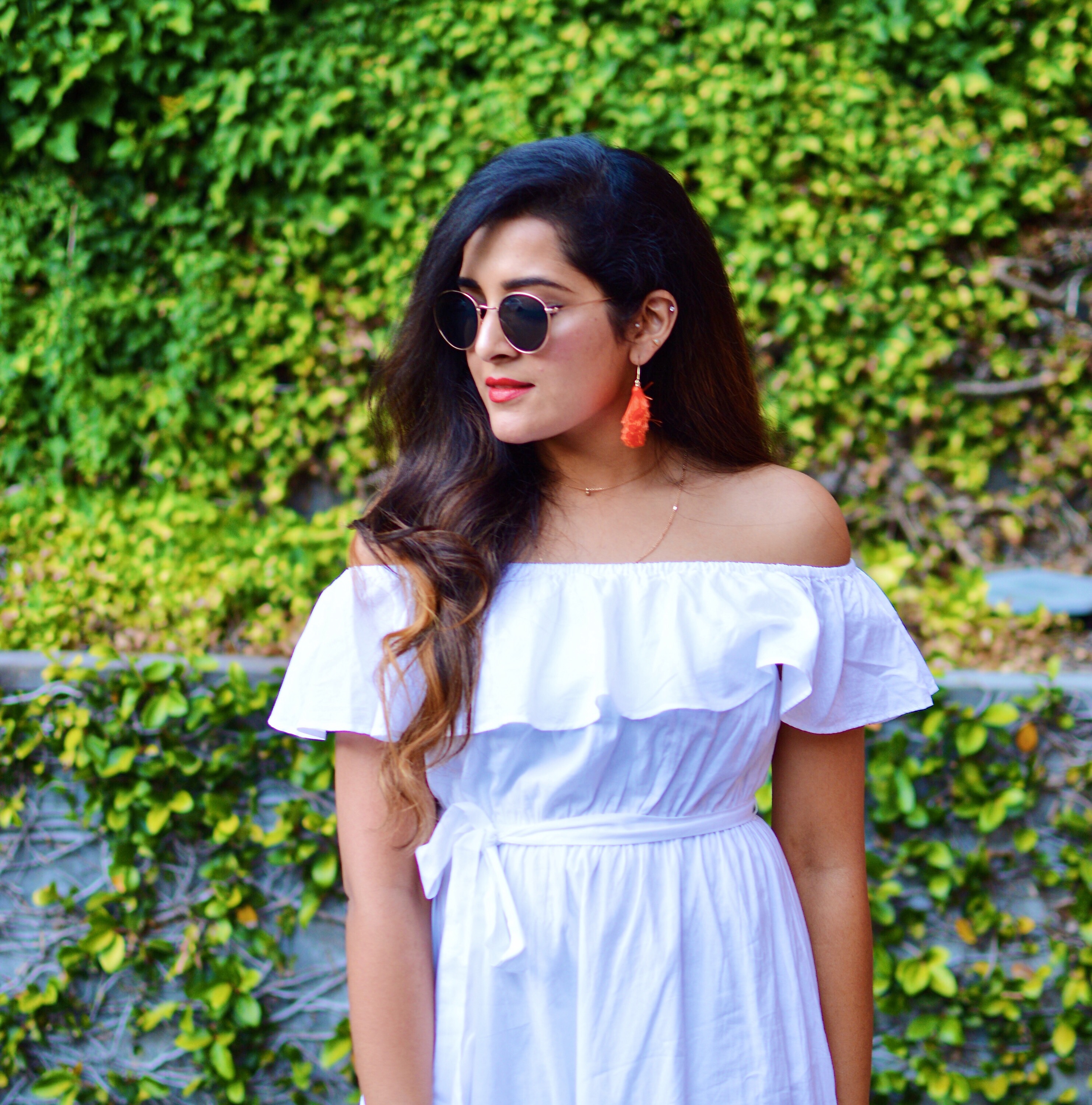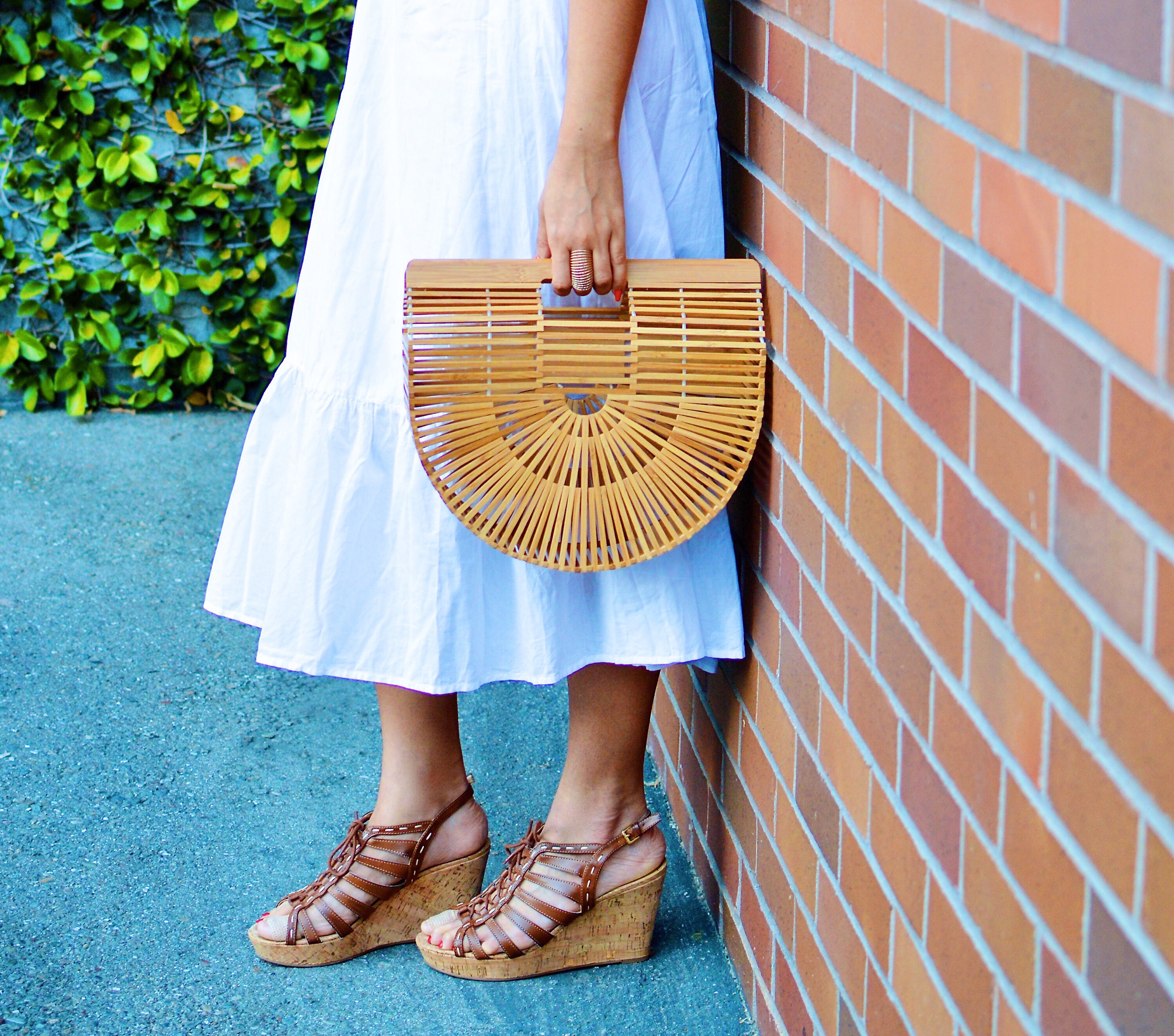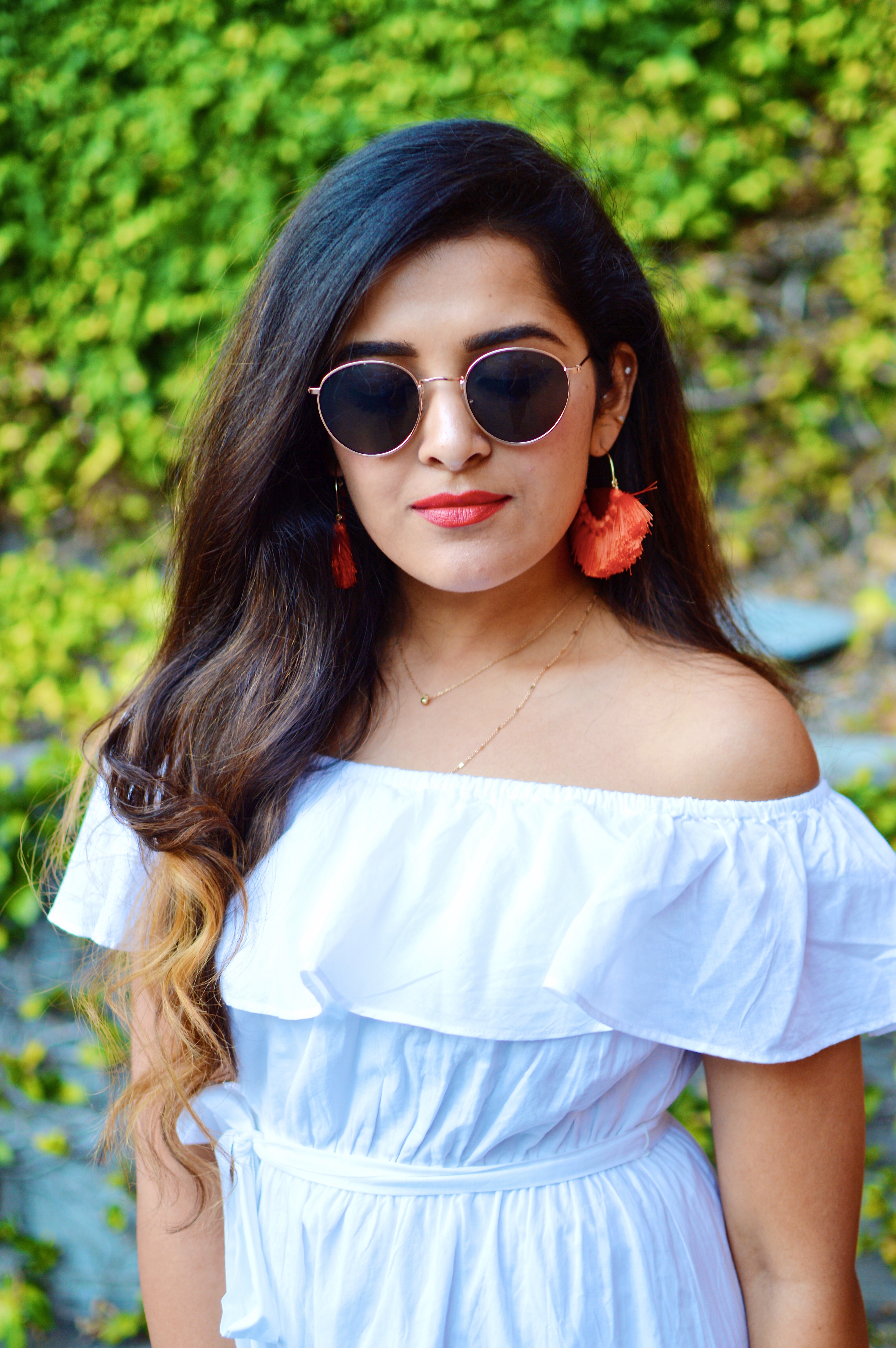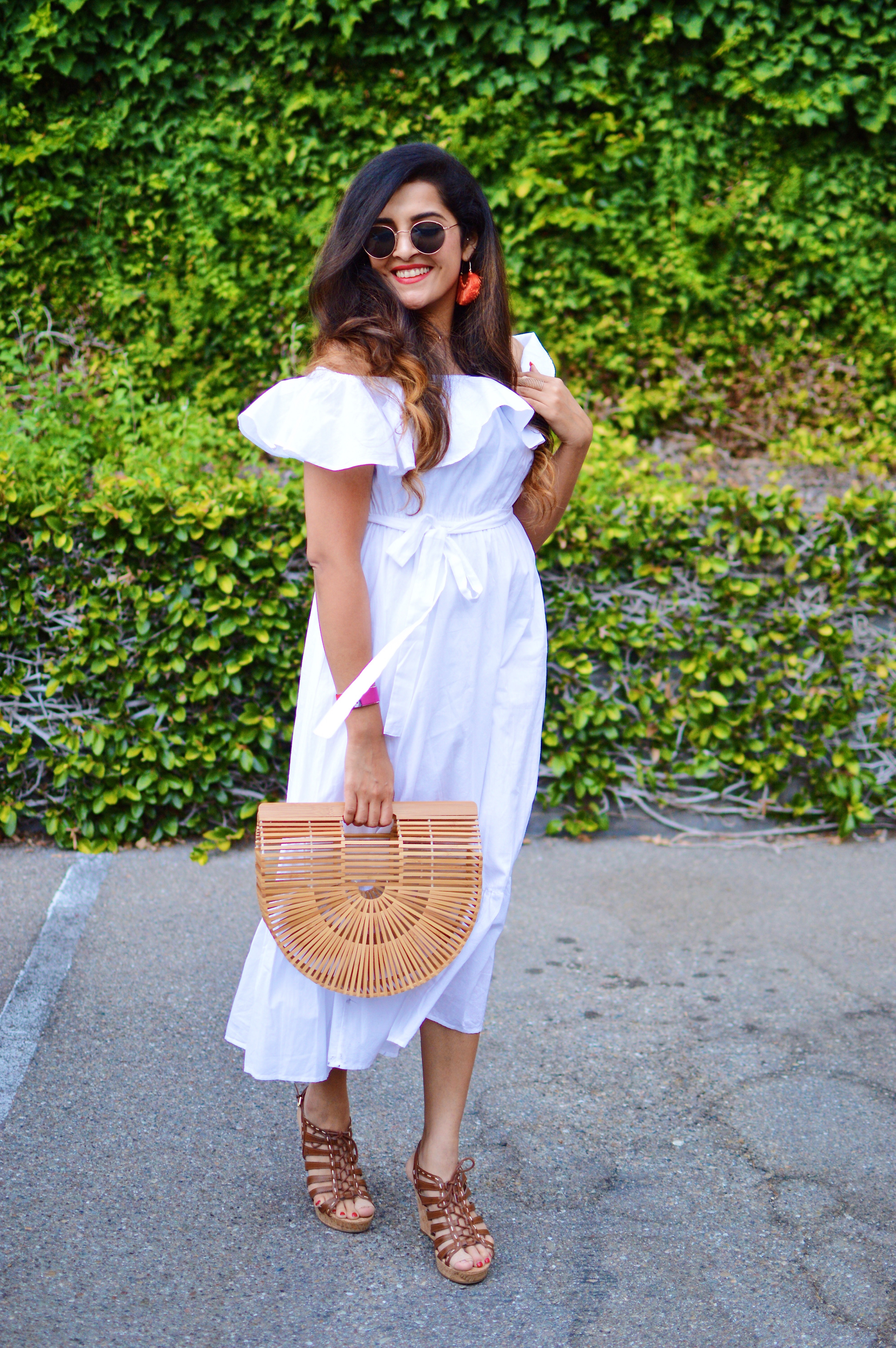 Thank you so much for stopping by and checking out this outfit post ♥ ♥
XoXo,
Keerthi