Sun's out.. Fun's out !!!
Sun's out.. Fun's out !!! Summer is in full swing and what better way to show off your sunkissed skin than in an Off-the-Shoulder dress/top. OTS has become more of a wardrobe essential than a season's trend. It's flirty, feminine and super comfortable, which makes it a perfect choice for a casual summer stroll.
I found this easy breezy cotton one from H&M (must say they have a wide variety of OTS collection) and really loved it for it's flouncy top, pastel color and simplicity. I paired it with a black choker (my another fav trend this season), mirrored sunnies, statement bracelet, and a pair of matching espadrilles.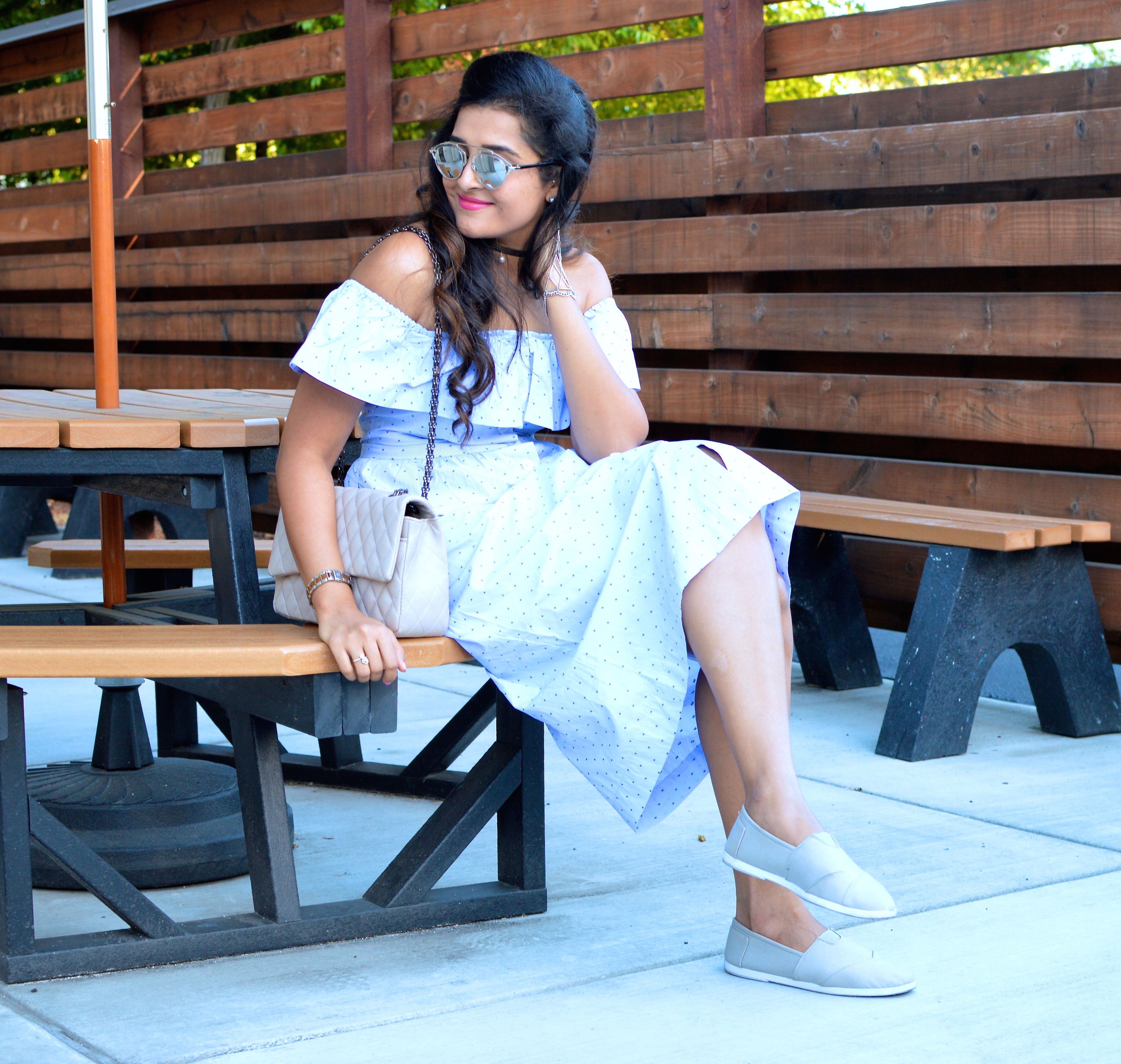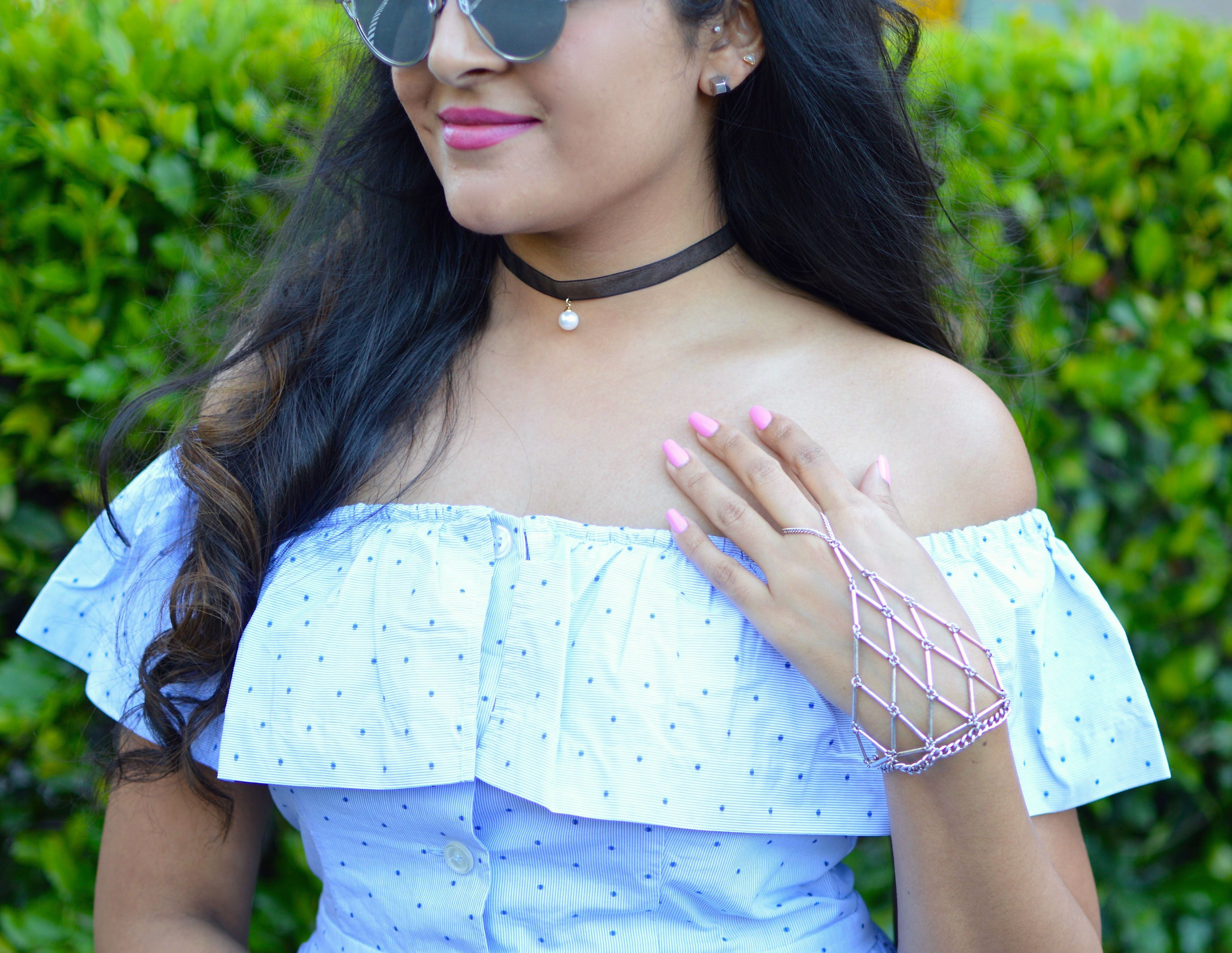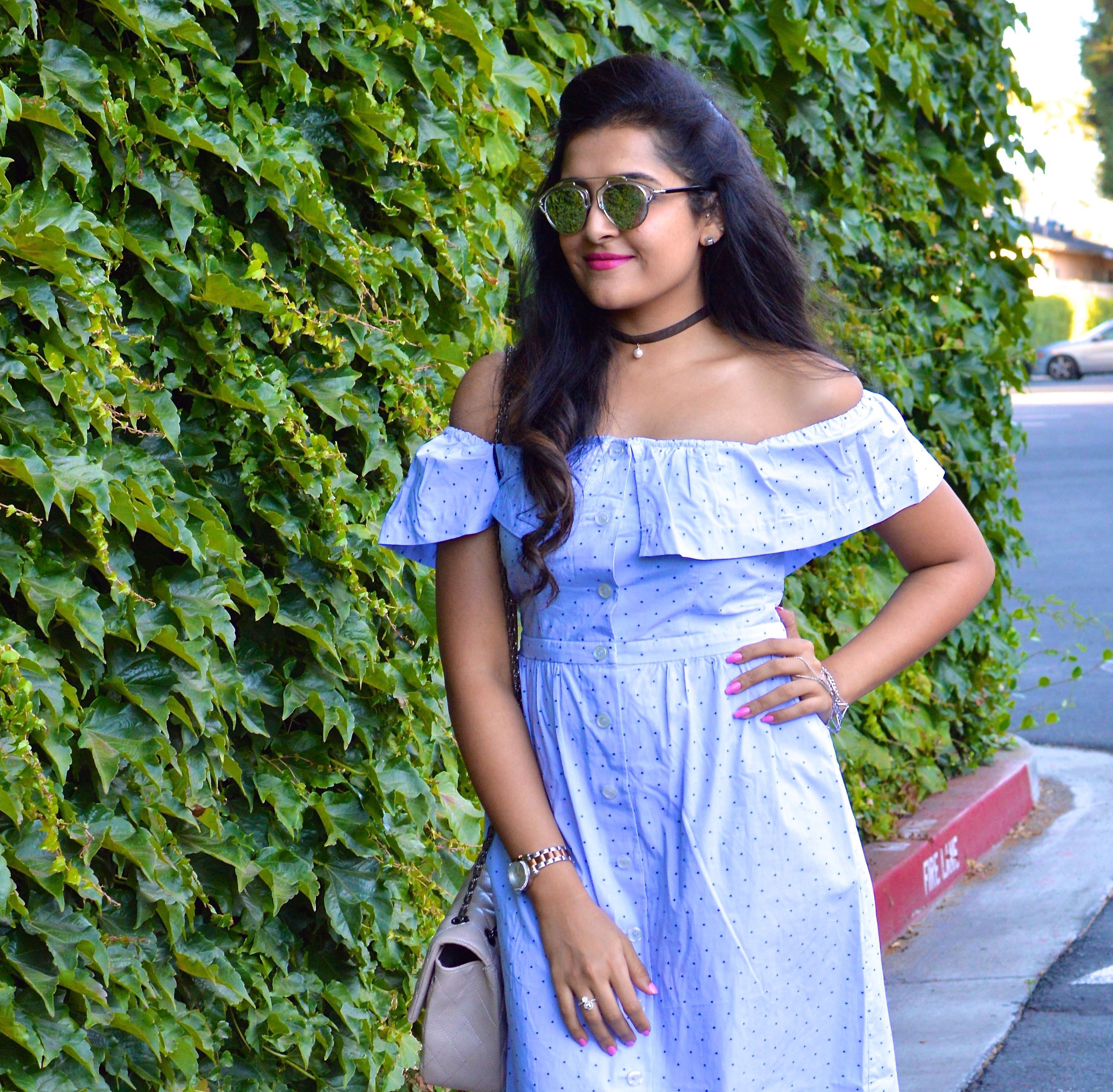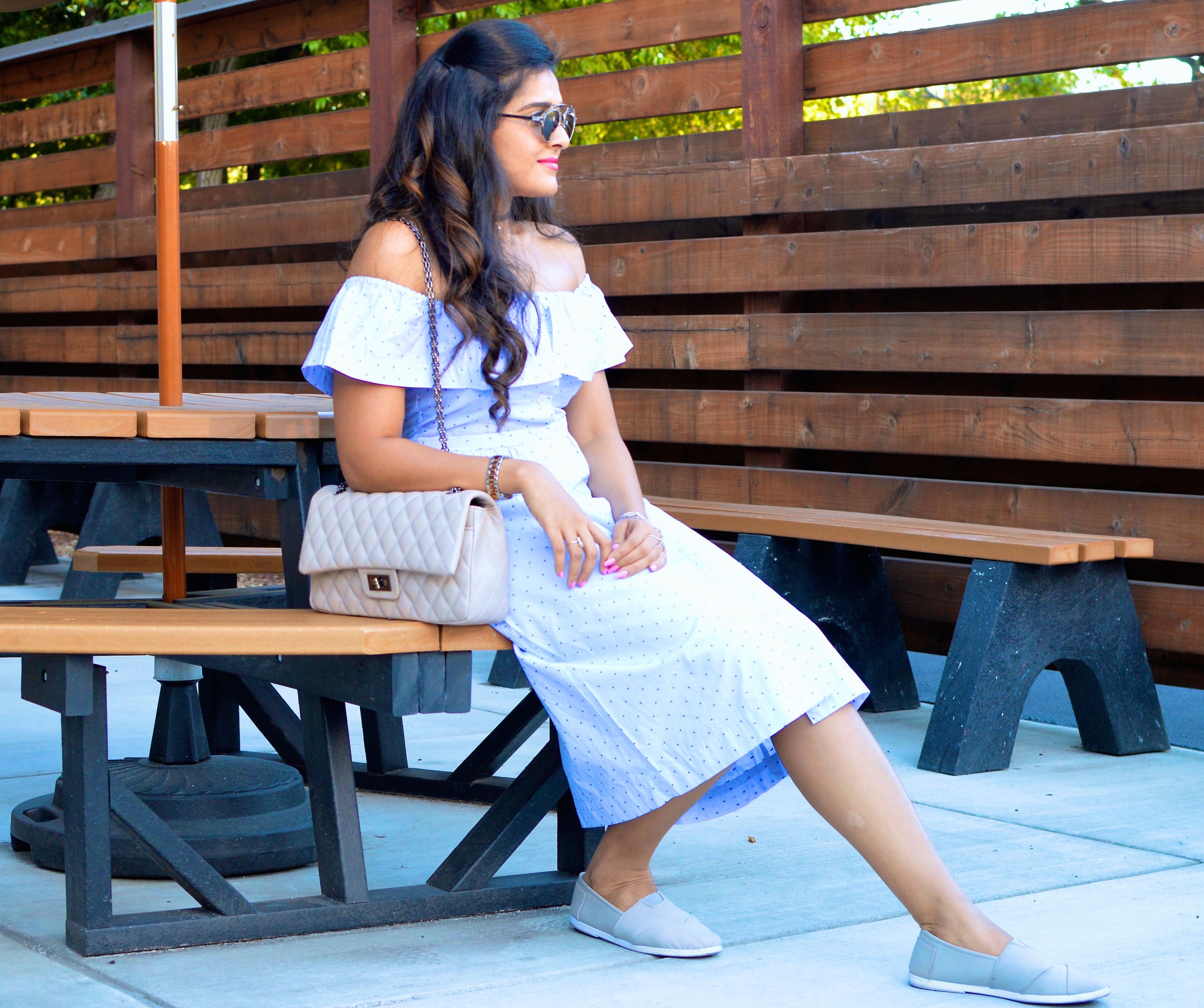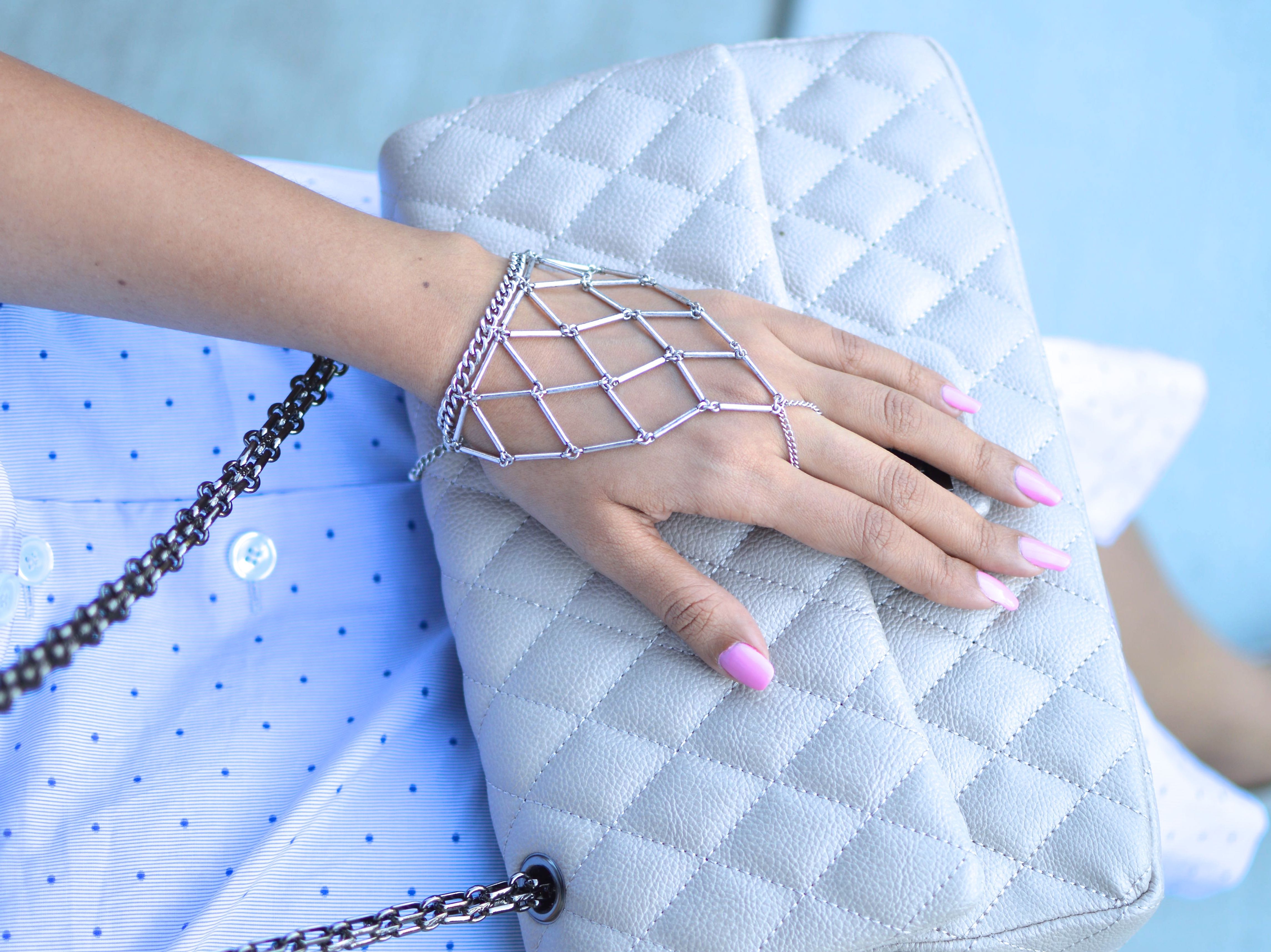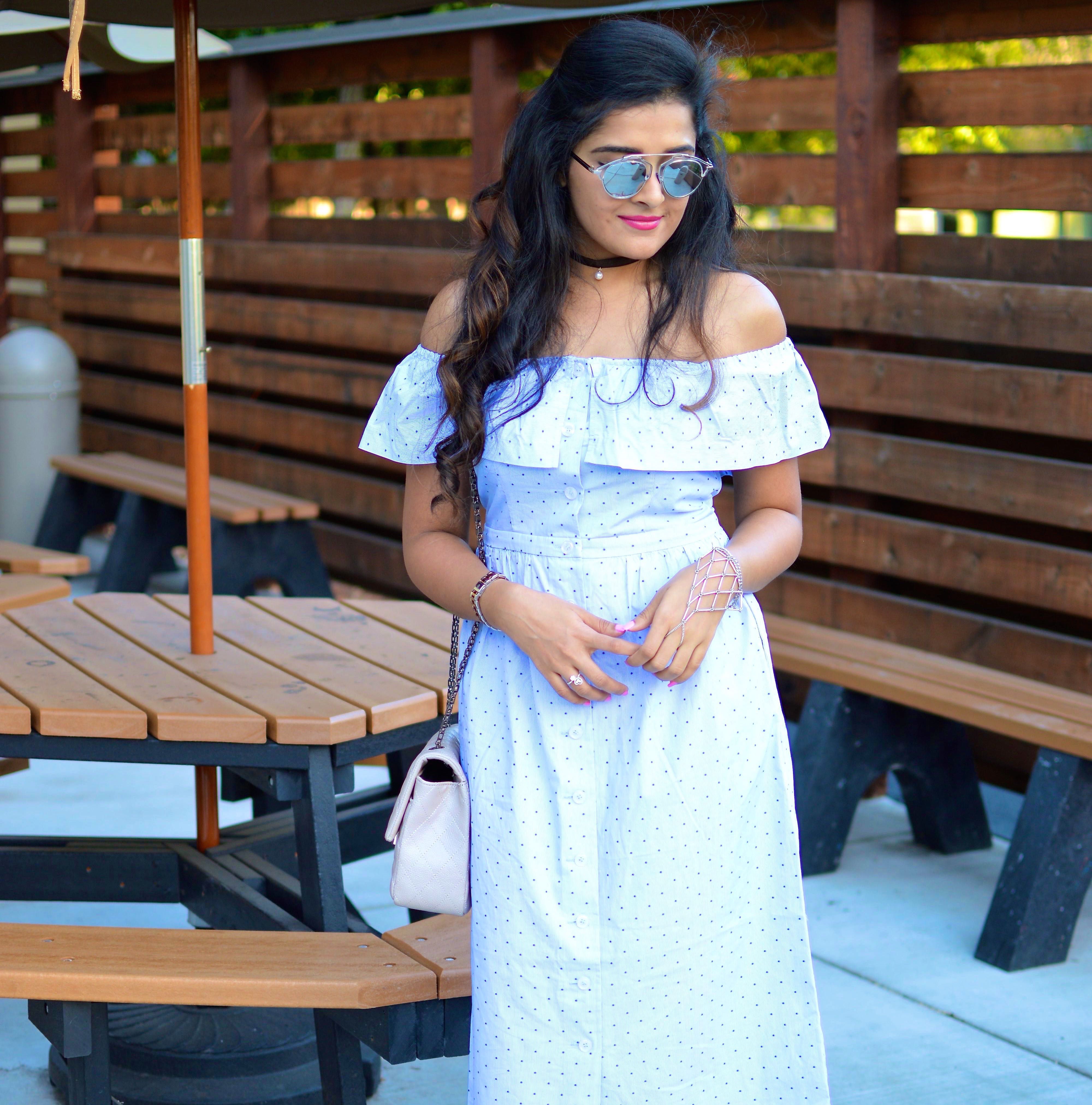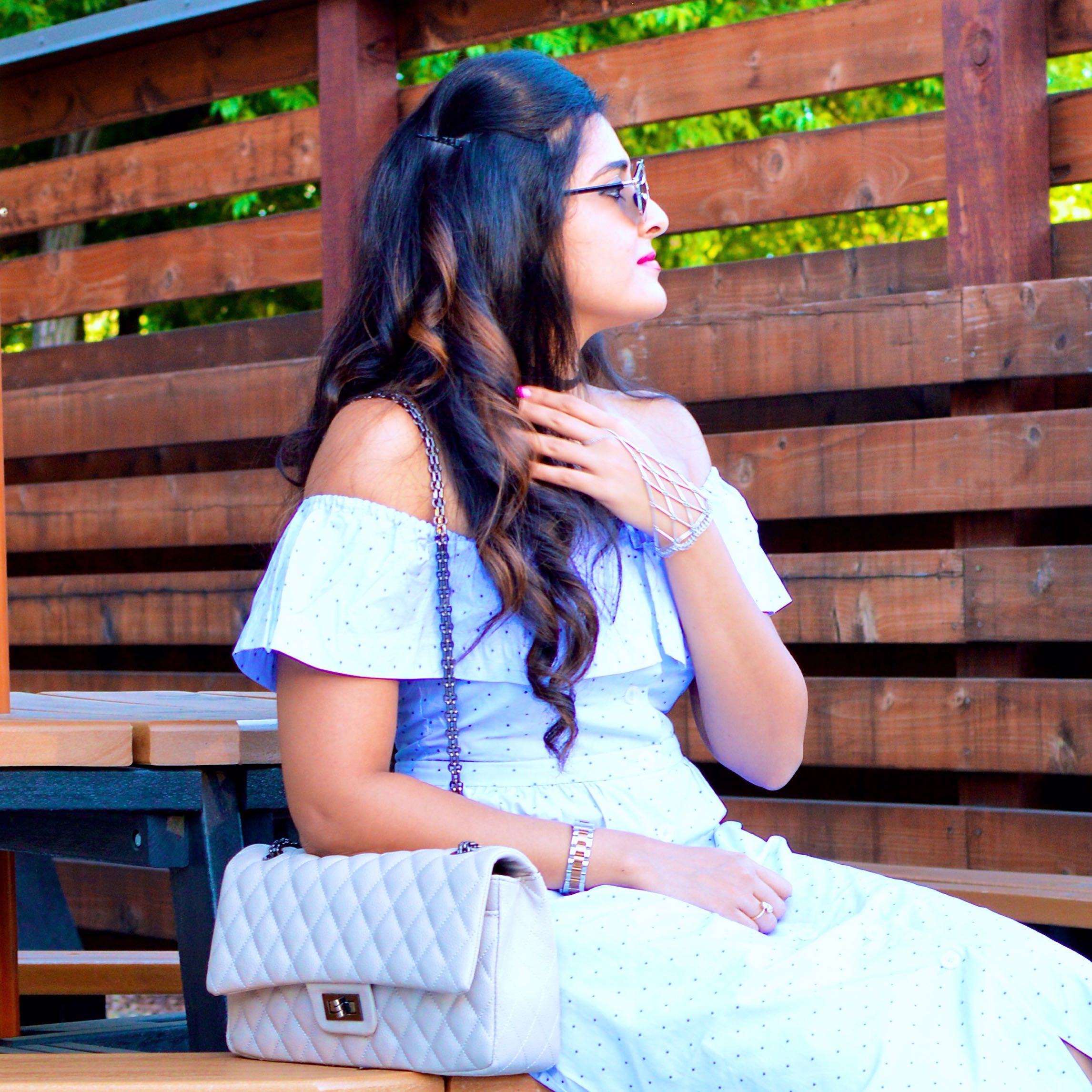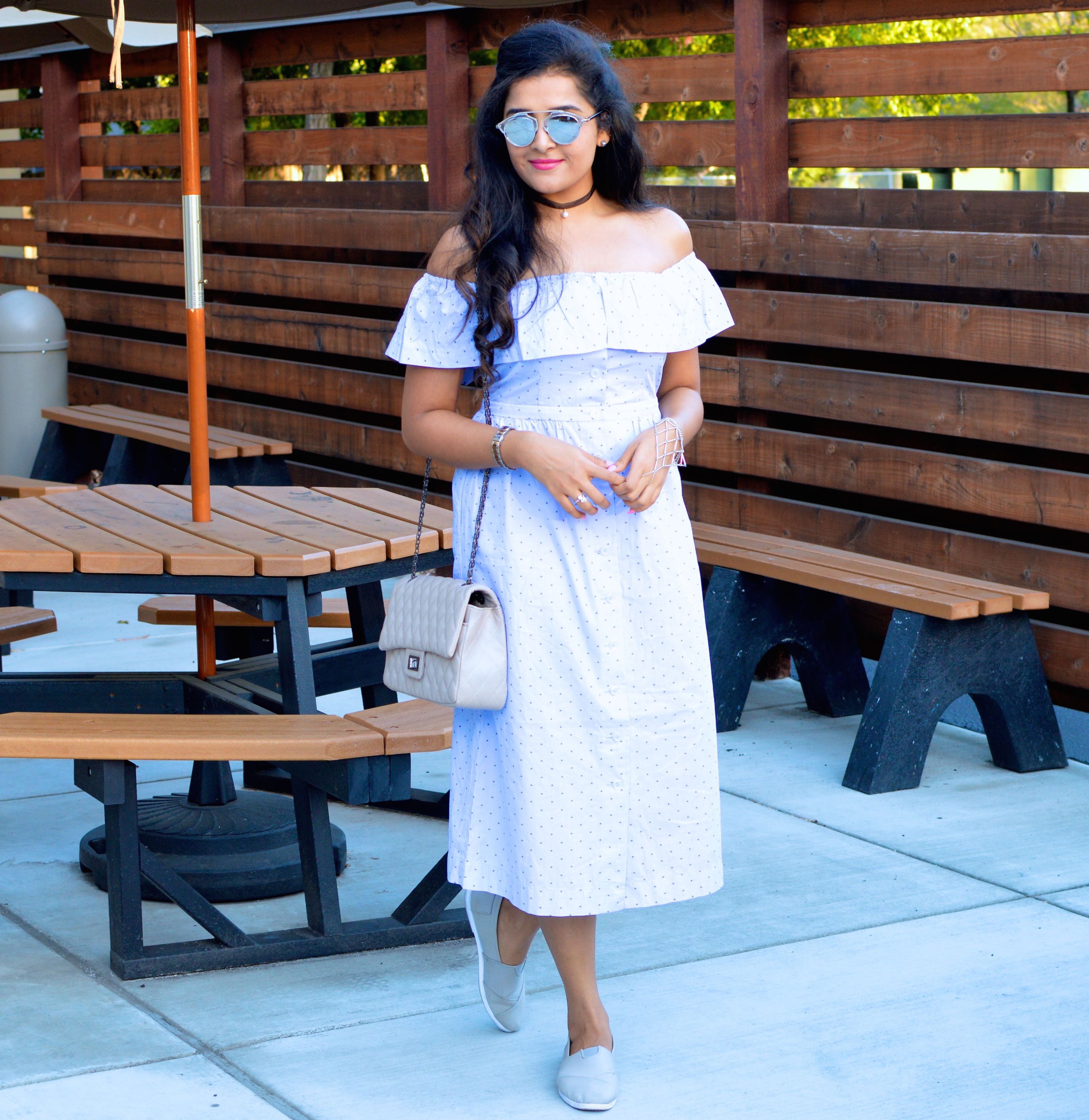 Thank you so much for stopping by and checking out this outfit post ♥ ♥
XoXo,
Keerthi